Who doesn't love summer? No school, beautiful weather, extra time with family and friends... but sometimes that heat can be no joke! Luckily, here in Rowan County, we have 10 original ways and places you can stay cool and beat the heat while having some fun this summer!
Family Fun Water Attractions in Rowan County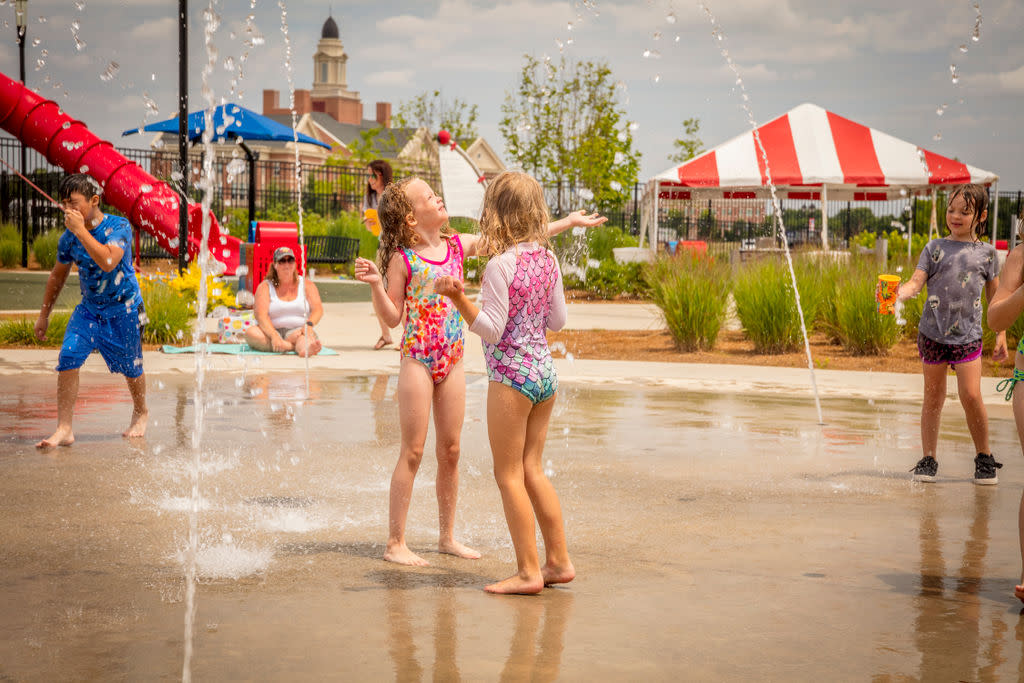 6800 Bringle Ferry Rd., Salisbury, NC 28146
If you've never been to Dan Nicholas Park in the warmer seasons, then you are missing out! Besides already having plenty of exciting activities at the park like mini golf, paddle boats and rides, Dan Nicholas also has an incredible splash pad that will be calling your child's name as soon as they lay eyes on it. Learn more about all that Dan Nicholas has to offer on our blog, Guide: Dan Nicholas Park.
120 S. Church St., Salisbury, NC 28144
Another fantastic way of keeping cool during these summer months is by visiting the waterfall and splash pad at the Bell Tower Green. This attraction is made up of a manmade waterfall and fountains that shoot up from the ground. Be sure to also visit the uniquely designed playground during your visit to the Bell Tower Green!
1 Cannon Baller Way, Kannapolis, NC 28081
Play ball!... or just come for some free, outdoor fun. At the Kannapolis Cannon Ballers' stadium you can come for a game, or just come to play! Their amazing splash pad is accompanied with a huge climbing structure and playground that will keep your child's imagination flowing! Come join them daily on memorial day through September 30th.
6930 Faith Rd., Salisbury, NC 28146
Blue Waters Pool - a true Rowan County original that has been providing families with an opportunity to beat the heat for decades! Whether you're coming to catch some rays, take a dip, play around, or relax poolside, Blue Waters Pool is the perfect way to beat the heat. You can join them on weekends beginning May 20th and daily beginning May 27th, 2023.
700 West C Street, Kannapolis, NC 28081
Also opening May 27th is the splash pad at Village Park in Kannapolis, N.C. Similar to Dan Nicholas, a splash pad isn't the only thing you'll find during your visit! Between a carousel, rotary express train, and outdoor movies and concerts all summer long, the fun is only beginning at Village Park.
200 Robinson Rd., Salisbury, NC 28144
Another great way to beat the heat this summer and help your child's imagination soar is by taking a trip to the Royal Giants Park splash pad in East Spencer, N.C. This baseball-themed water attraction offers everything from a giant water-dumping baseball, to slides and much more. Stay cool and join in on the fun this summer!
828 Jake Alexander Blvd. W., Salisbury, NC 28147
With a membership to the JF Hurley YMCA, you and your family can enjoy a day of water-filled fun indoors or outdoors. Here you'll find indoor lap and activity pools and an outdoor splash pad! Grab a membership and cool off at the Y this summer!
110 Old Concord Rd., Salisbury, NC 28144
Also located in Salisbury, N.C. is the Fred M. Evans pool & splash pad. This is the city's only public swimming pool facility and also offers a new splash pad area! Join them early June to mid-August this year.
123 Eaman Ave., Salisbury, NC 28144
Next up on our list is the Eaman Park Pool Club! This pool has been serving families with only the best summer memories for 65 years and was just resurfaced for their 2023 season. Become a member or test it out with one of their trial days!
301 W. Rice St., Landis, NC 28088
Operating for over 90 years, and providing fun for every single one, this pool is absolutely one that you'll have to put on your visit list. The Landis Pool currently has an opening date of June 10, 2023, so mark your calendar and join them in keeping cool this summer!
Looking for more things to do with your family this summer? Check out our Things To Do page.
#VisitRowanCountyNC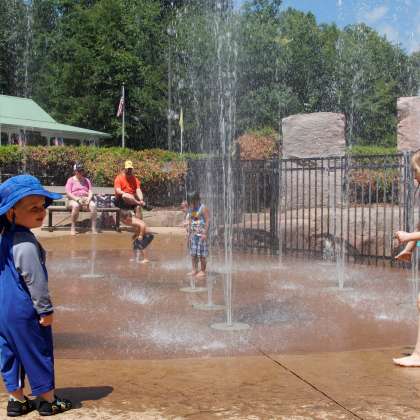 Water Attractions in Rowan County
Dan Nicholas Park Water Plaza
Photo by Rowan County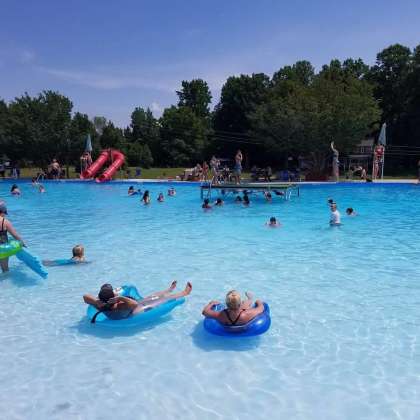 Water Attractions in Rowan County
Blue Waters Pool
Photo by Blue Waters Pool Facebook page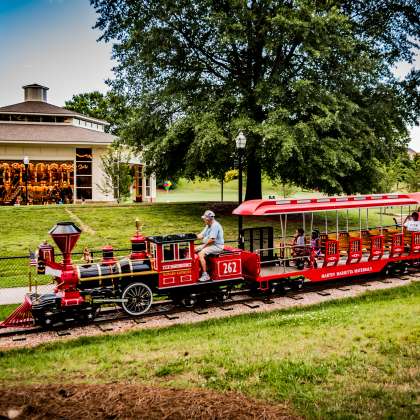 Water Attractions in Rowan County
Village Park
Photo by City of Kannapolis