Plan Your Trip to the Place Where You Can Truly Be An Original
Rowan County, North Carolina is the kinda' country, kinda' cool original destination you've been craving. With easy access to I-85 and just an hour's drive from Charlotte and the Greensboro, High Point and Winston-Salem areas,  you'll find both a quiet countryside filled with parks, wineries and pick-your-own farms, and a bustling downtown district with breweries, historic sites, a thriving arts scene, and more. Take advantage of our Overnight Stay & Play packages and special offers to earn free tickets to select events, sign up for our monthly eNewsletter to stay in the know about all of our upcoming events, and check out our blog for trip and itinerary recommendations.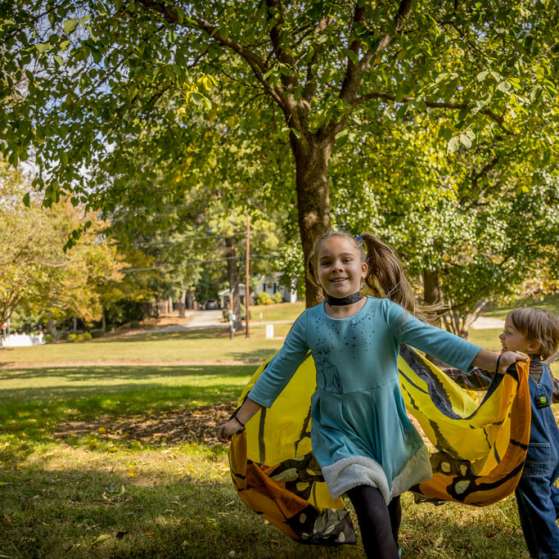 1 Samuel Spencer Dr

(704) 636-2889
Experience original at the N.C. Transportation Museum by exploring the 60-acre historic site waiting to welcome visitors young and old. Once home to Southern Railway's largest steam…
What makes a visit to Rowan County even better? A great deal! We've partnered with local attractions and events to bring you these special offers.
Explore our website and download our Rowan County Visitors Guide to start planning your next visit.
There are endless opportunities to experience original in Rowan County, and we can't wait to help you choose. Whether you're coming for a romantic getaway, a family vacation or…
Rowan County, is conveniently centered in the prosperous North Carolina Piedmont region between the Charlotte metro and Triad areas, just off of Interstate 85. Often described as a relief…
Rowan County is home to four colleges and quality community schools, both public and private, making Rowan a regional center of learning.
Welcome to Rowan County! We are home to Food Lion, Cheerwine, Integro and many other entrepreneurial firms. The county seat is located in historic Salisbury, NC and was founded in 1753…
Want to know what's happening right now in Rowan County? Sign up for our free eNewsletter and we'll keep you posted on upcoming events, special offers, and more.
Prepare for your visit to Rowan County, NC by visiting our page of frequently asked questions. Find information about Salisbury, China Grove, Kannapolis, and the rest of our Rowan County…