If you're looking for a sweet, family-friendly, summertime activity, then blueberry picking might be exactly what you're hunting! This year, Rowan County has four incredible farms opening their doors for you to either pick or purchase blueberries and more seasonal produce. Check out one, or check out all four this blueberry season!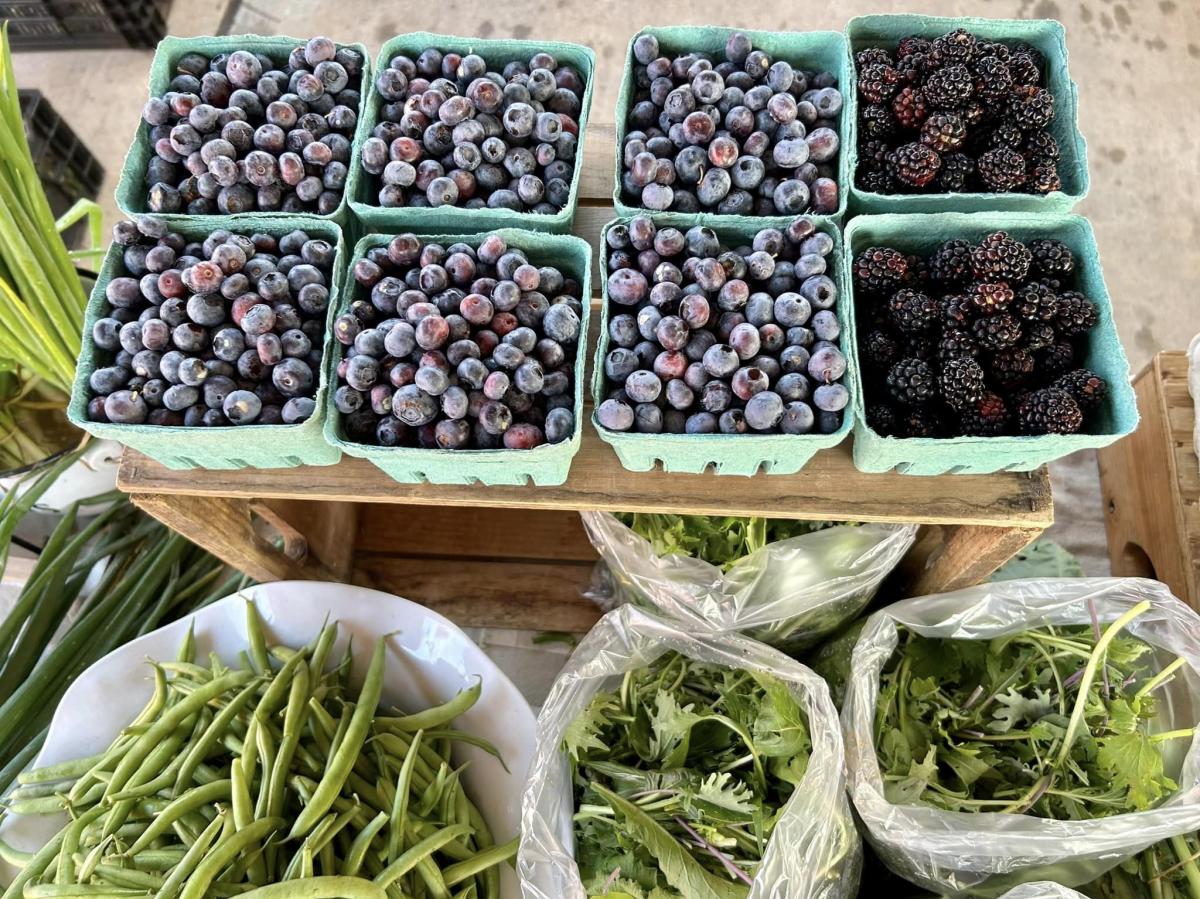 Photo by Keeper Creek Farm on Facebook
2275 River Road
Richfield, NC 28137
Located on River Road in Richfield, N.C. on the Rowan County line is Campbell Blueberry Farm. It is here that every June and July you will find tons of organic blueberries ready to be picked. The farm is known for not using any pesticides or herbicides during their planting or growing process, and when you arrive, they'll have a bucket ready to hand over to you to start picking. This year the farm is open Tuesday through Saturday from 8:30 A.M. to 11:30 A.M. (weather permitting) until the blueberries are gone for the season.
830 Majolica Rd.
Salisbury, NC 28146
Pinetop Farm may be known for their cut-and-choose Christmas trees around each holiday season, but their blueberries are just as impressive. Starting in July, Pinetop Farm will be opening their gates for you and your family to pick-your-own, so you are sure to grab the very best! Pinetop Farm will be open Tuesdays & Thursdays 5:30 P.M. - 8 P.M. and Saturdays 8 A.M. - 1 P.M. Worried about picking to many? Don't even fret. Pine Top Farm offers a unique selection of recipes on their website so none of your blueberries will go to waste!
1679 Triplett Rd.
Mount Ulla, NC 27013
With 1,200 blueberry bushes, fruit trees, blackberries and raspberries, Keeper Creek Farm offers plenty of sweet, farm fresh fun. The farm grows an impressive garden every year out of which they harvest and sell produce, and create jams, jellies and pickles from. You may think the fun stops there, but they sell honey from their own bees, as well! This year, their hours are Tuesday - Saturday, 7 A.M. - noon and afternoons by appointment only. Come check out Keeper Creek Farm this harvest season to claim your basket of blueberries.
2085 Lake Rd.
Salisbury, NC 28146
This final berry farm doesn't stop at just blueberries! At Elium Berry Farm, this time of year you will discover freshly produced blueberries, blackberries, potatoes, corn, honey and a lot more. Located in Salisbury, N.C. just off of Lake Road, Elium Berry Farm is open and ready for you to come purchase their scrumptious berries! Drop by Monday - Friday 1:30 P.M. to 5 P.M. and Saturdays 10 A.M. to 2 P.M. and taste the sweetness for yourself this blueberry season.
Learn about all the Pick-Your-Own Farms in Rowan County!
#VisitRowanCountyNC