Create life-long lasting memories with your family this year when you visit Rowan County this spectacular holiday season. All over the county, you will find lights, wreaths, bows and stars getting hung up to welcome you to a month long series of original, holiday celebrations. Catch a parade in one of our downtown areas, meet Santa and even the Grinch, climb aboard a train ride viewing magical, twinkling lights, cozy up next to your kids or partner with a cup of hot cocoa... no matter what type of experience you're looking for this magical season, you are sure to find it in Rowan County.
Celebration of Lights & Wonderland Express
November 20 - December 30, 2022
Village Park, Kannapolis, N.C.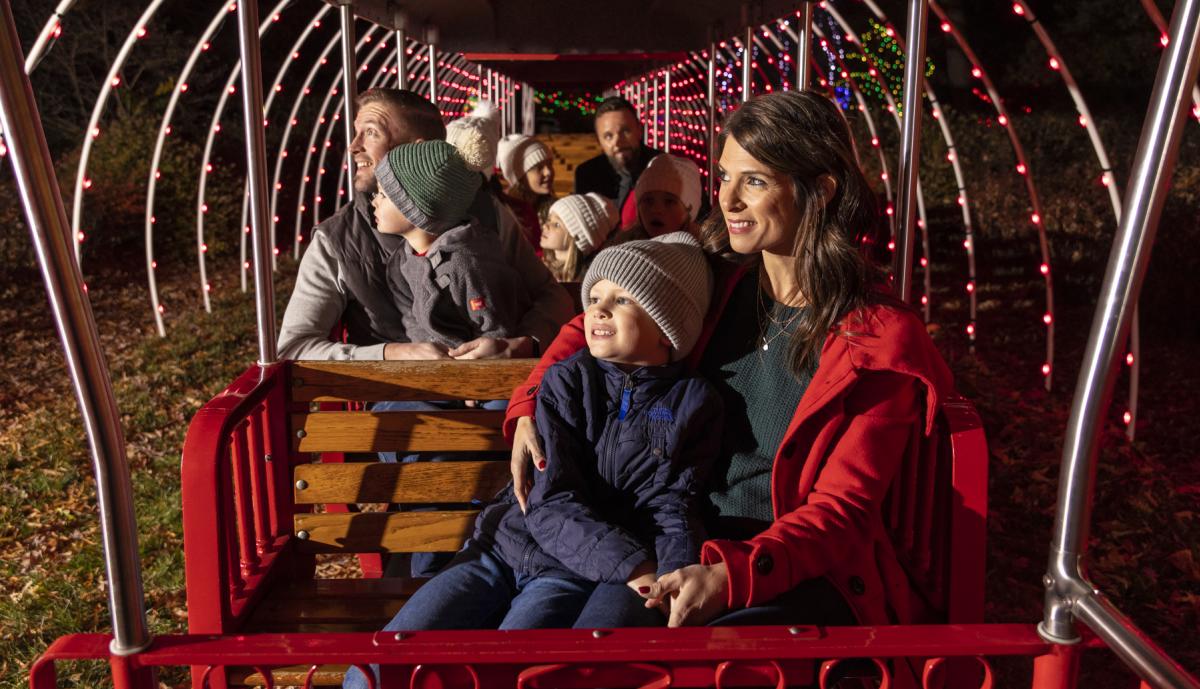 Grab the family and experience the Celebration of Lights & Winterland Express at Village Park in Kannapolis, N.C. now through December 30. Catch the beautiful lights and displays in celebration of the holiday season and enjoy area choirs and school groups on select evenings (December 6-8 & 13-15) between 6 P.M. & 8 P.M.. Bring your wish list for your visit with Santa where you can take a photo to capture the incredible moment, enjoy making holiday crafts, yummy smores around the fire pit and so much more.
Santa's Mailbox in the Square
November 23 - December 19, 2022
Downtown Salisbury, N.C.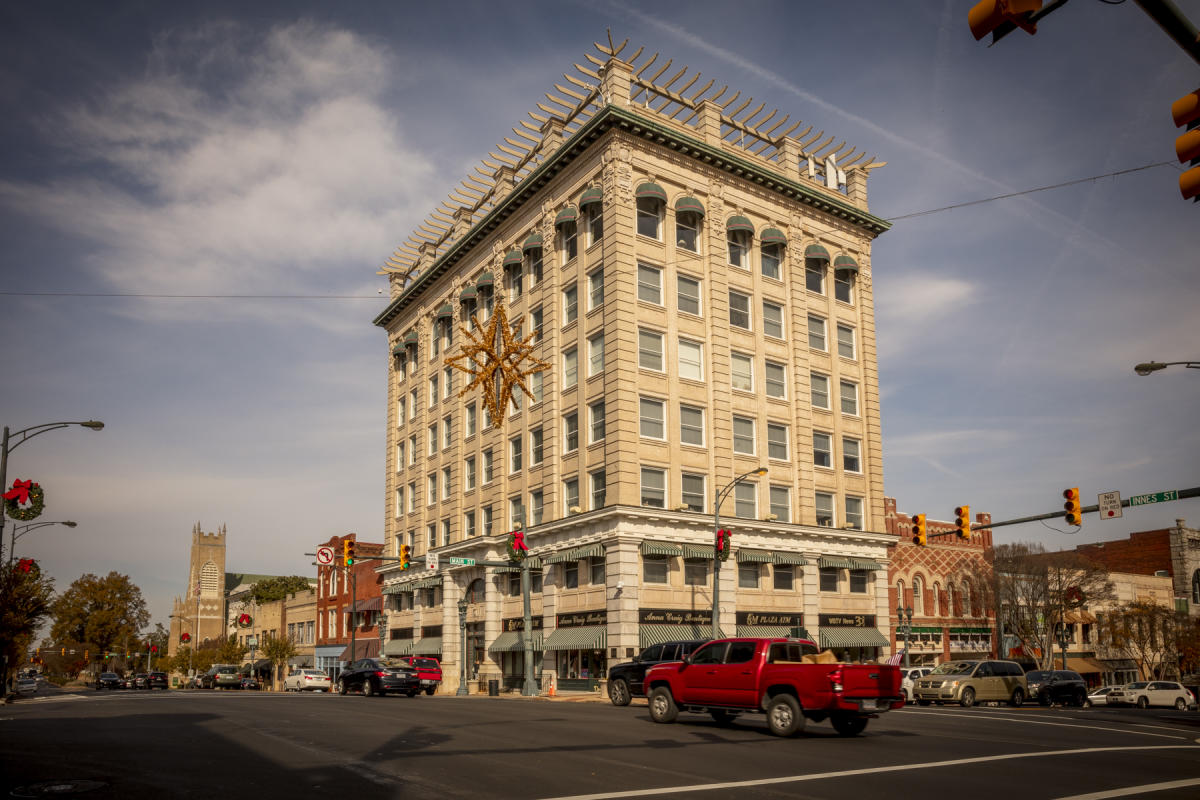 Write your very own letter to Santa Claus and send it straight to the North Pole with Downtown Salisbury's Santa's mailbox in the square. From now until December 19, you can send your letter AND receive one right back from the man in red himself. If you're on his nice list, he may even include a special gift from Downtown Salisbury!
Christmas in the Village
December 2-4, 2022
Historic Gold Hill Village, Gold Hill, N.C.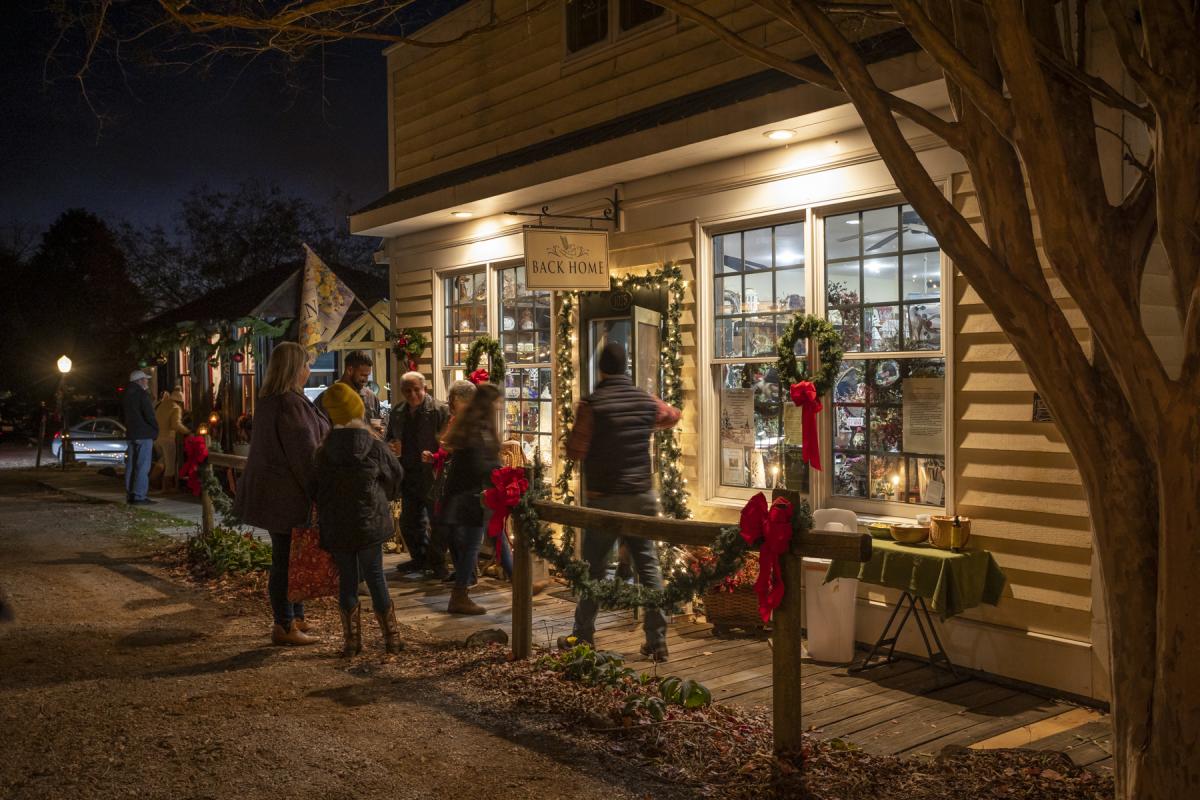 Make Historic Gold Hill your holiday destination by visiting Santa and the Historic Gold Hill merchants Friday, December 2 through Sunday December 4. In the Village, you can step back in time and enjoy the season in a lovely, relaxed, quaint setting surrounded by unique specialty shops and Flynn's Village Grill. Merchants will offer complimentary light refreshments in their shops, hayrides, marshmallow roasting, live music, and free photo ops with Santa. 
"A Christmas Carol" Presented by Piedmont Players Theatre
December 1-18, 2022 (select dates)
Meroney Theater, Salisbury, N.C.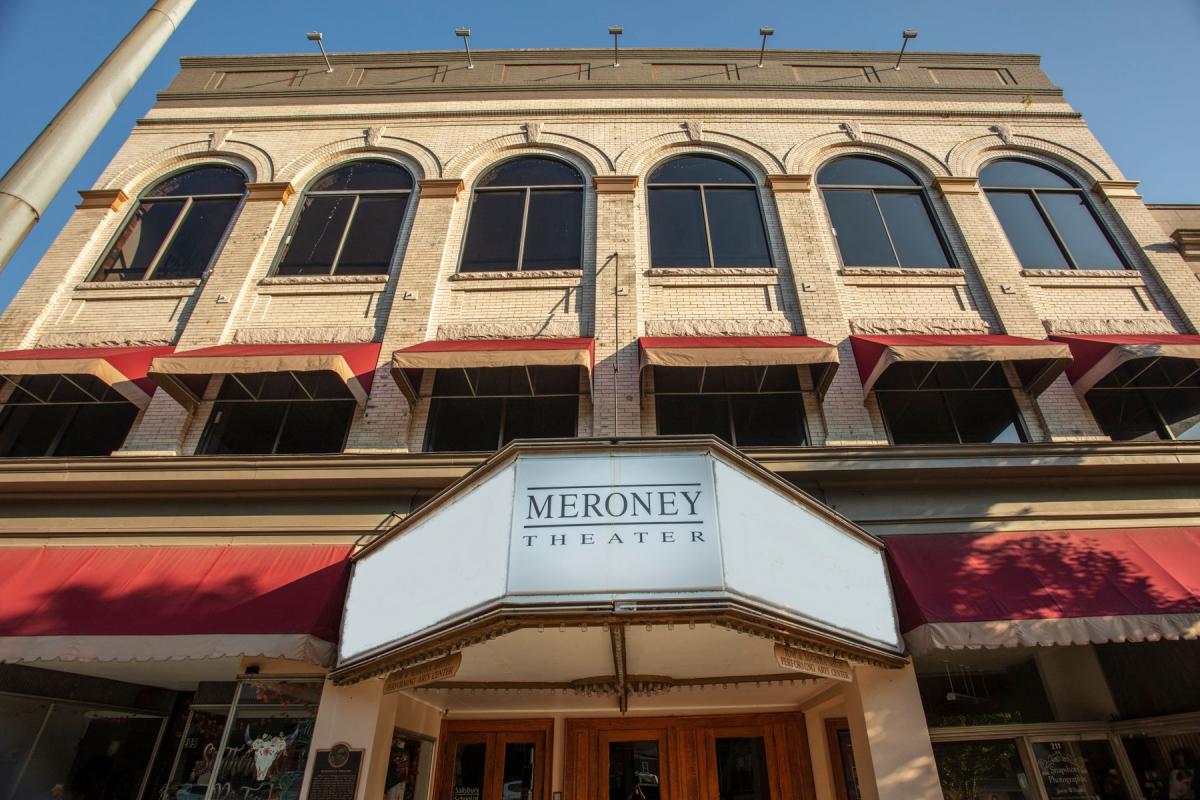 Experience a new take on an original musical with a comedy version of A Christmas Carol that can only be seen at Piedmont Players! Featuring classic Christmas songs with some new, exciting arrangements, we guarantee this trip down memory lane with Scrooge will get you and your family into the holiday spirit. Come check out this fantastic production by Salisbury's Piedmont Players Thursdays through Sundays, December 1 - 18.
Winterfest: A German Marketplace
December 2-10, 2022 (select dates)
Spencer, N.C.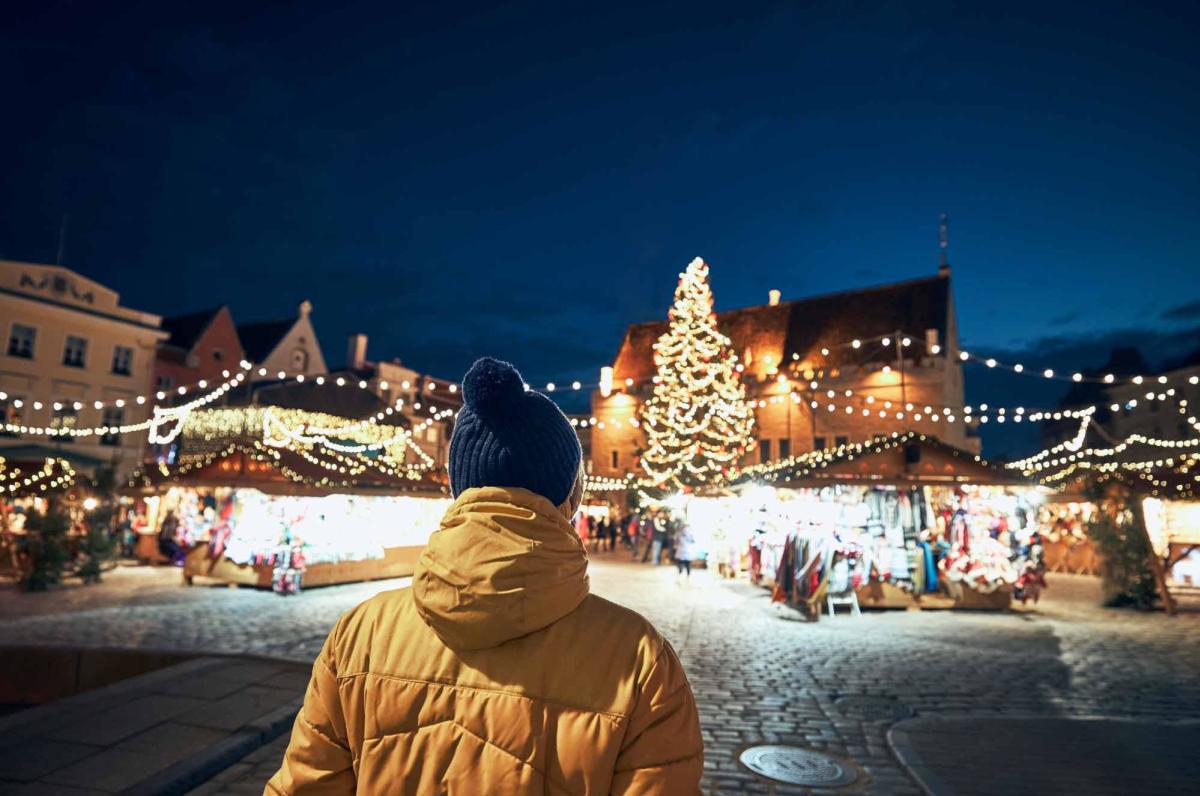 Photo by Winterfest: A German Christmas Marketplace, Spencer, NC on Facebook
Soak up the sights and sounds of the holidays as you meander through the market of sparkling lights, trees and merry music in Spencer. N.C.. Wooden huts and market tents will be filled with holiday gifts, crafts and festive food. Watch with wonder at the lighting of the town tree or join in the skating at Spencer on Ice. Come back again, and again, for other festivities in the beautiful Christmas Marketplace!
Holly Jolly Farm Days
December 3 & 10, 2022
Patterson Farm, Mount Ulla, N.C.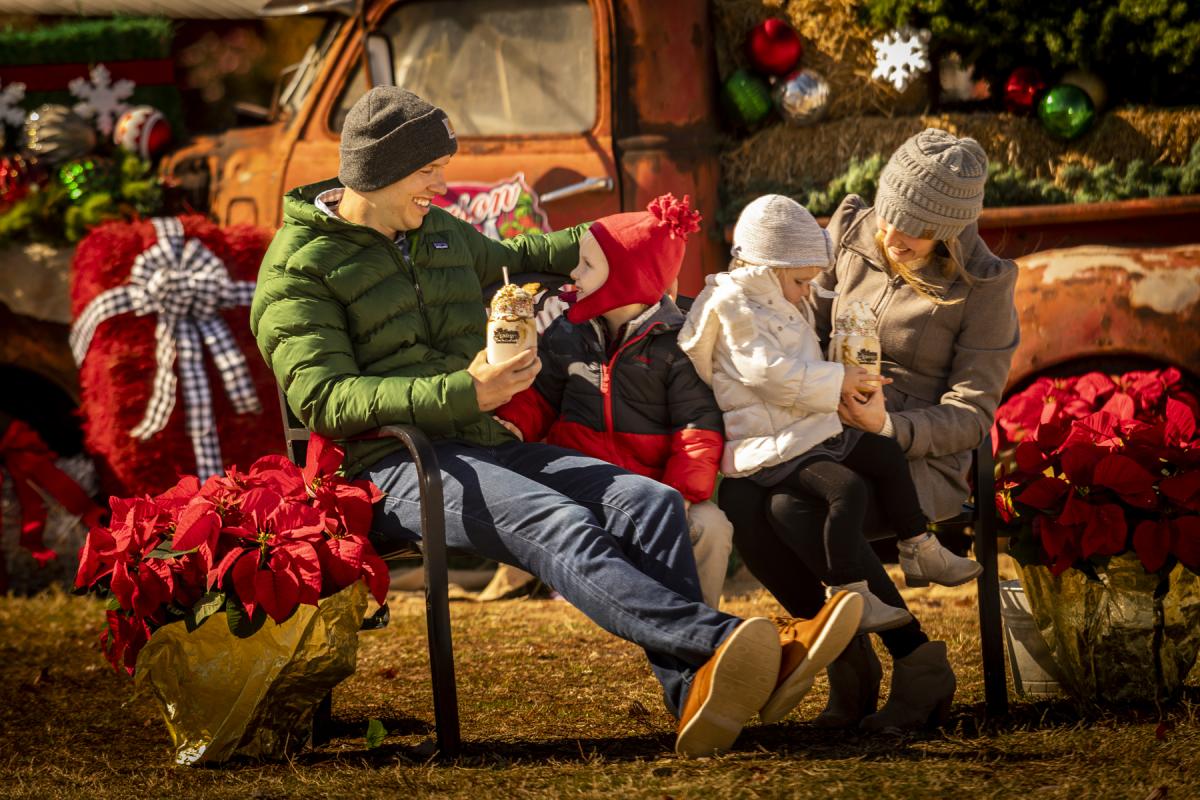 Join Patterson Farm for two festive and fun Saturdays in December where you and your family can explore the farm and get into the holiday spirit! Holly Jolly Farm Days will be filled with holiday activities everyone will love including photo ops with Santa and Mrs. Claus, snow at the barnyard, holiday themed crafts, holiday treats, and more. Come out and experience everything waiting for you at the farm this holiday season.
Winterfest at the Cherry Treesort
December 4, 2022
Cherry Treesort, China Grove, N.C.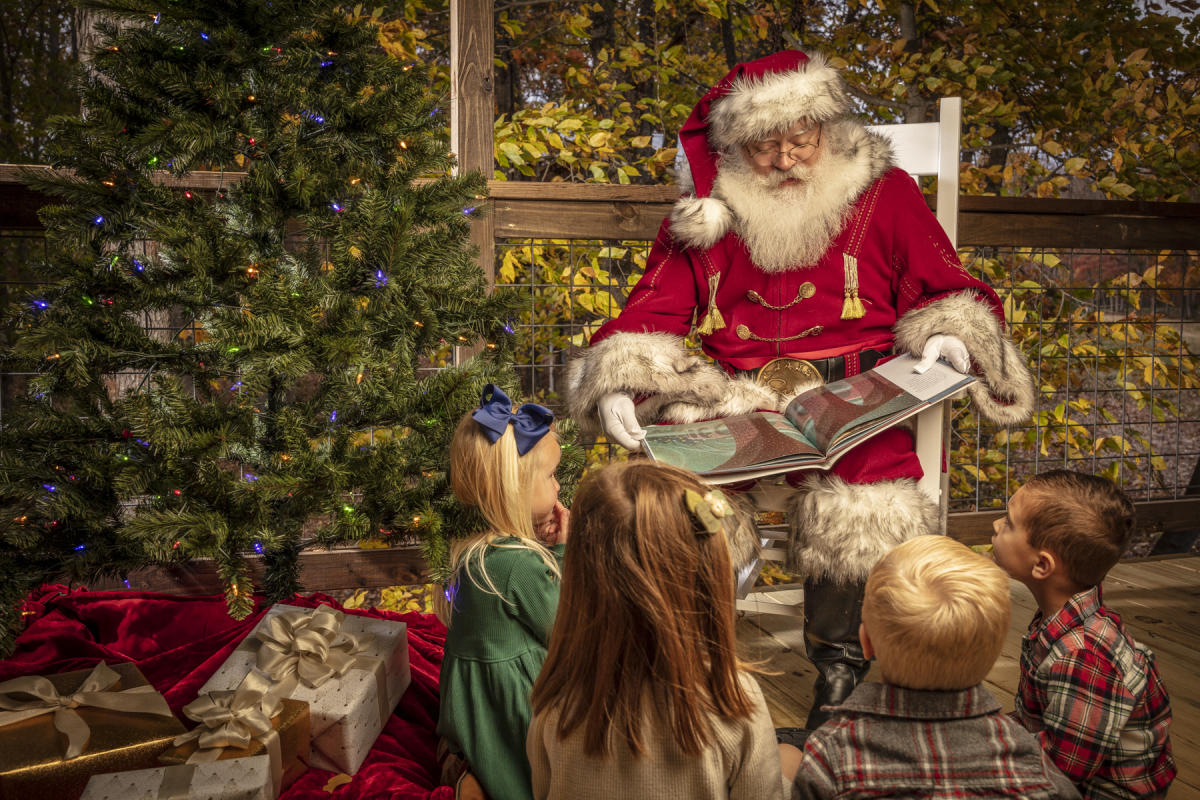 Come join the Cherry Treesort for their 4th Annual Winterfest! At this spectacular event, they open all 10 of their Treehouses and Hobbit Houses for tours so you can come and check it all out. Santa will be at the farm from 3 P.M. to 5 P.M. taking pictures with the kids, and they'll also have their Young Entrepreneurs Fest the same day where 40 kids ages 5-18 will set up tables to sell their crafts.
Gingerbread House Workshop
December 4, 2022
Rowan Museum, Salisbury, N.C.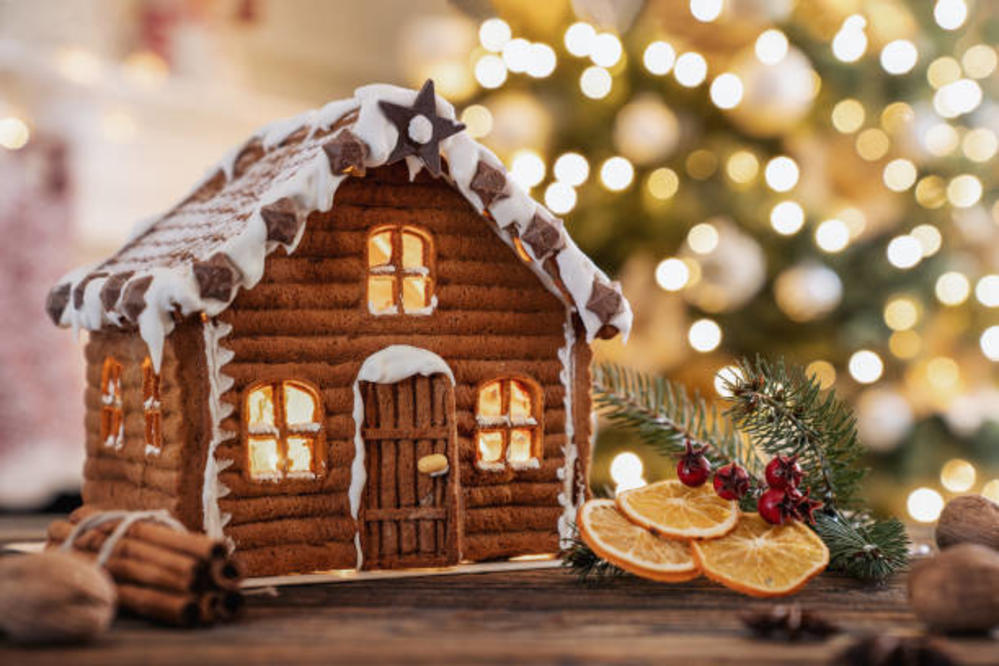 Reservations are now being taken for the Gingerbread Workshop on Sunday, December 4, 2022 at the Rowan Museum. Admission includes a put-together house, a wide variety of candy, cereal and other items to decorate, refreshments, and photo opportunities with Santa. Pickup kits are also available for $30 each if you can't make it!
Trees of Hope
December 9 -11, 2022
Cannon Ballers Stadium, Kannapolis, N.C.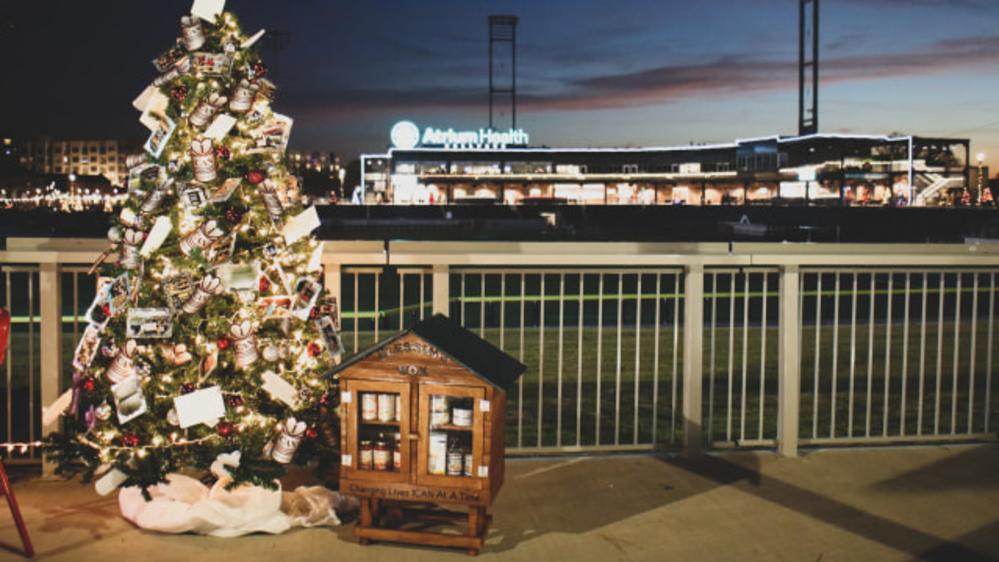 Photo by the Kannapolis Cannon Ballers
Trees of Hope is back at Atrium Health Ballpark for the third year in a row! During this three-day event, bring your family to enjoy a beautifully decorated Atrium Health Ballpark while viewing dozens of Christmas trees decorated by families, businesses, and community organizations. Each tree represents a different charitable organization in our community and through the joy of giving attendees of the event can make a contribution to their favorite trees.
Photos & Firetrucks with Santa & the Grinch
December 10, 2022
Bell Tower Green, Salisbury, N.C.
From 10 A.M. to 1 P.M. on December 10, spend the day in Downtown Salisbury gathering at the Bell Tower Green for photos with Santa and the Grinch! From 1:30 P.M. to 4 P.M., forget the sleigh - antique firetrucks are the only way to travel on this day! Enjoy rides on antique firetrucks with Santa and the Grinch, live music, crafts, hot cocoa and more during this original, holiday event!
 
The Kannapolis Christmas Parade
December 10, 2022
Downtown Kannapolis, N.C.

Photo by City of Kannapolis
This year, the Kannapolis Christmas Parade will be held at 6 P.M., on Saturday, December 10 in Downtown Kannapolis. Thousands of lights will decorate the parade entries which makes it one of the holiday's most special nighttime events in the state and a great holiday tradition for you and your family to enjoy.
Christmas at the Barn
December 10 & 11, 2022
The Barn at Cedar Hill, Salisbury, N.C.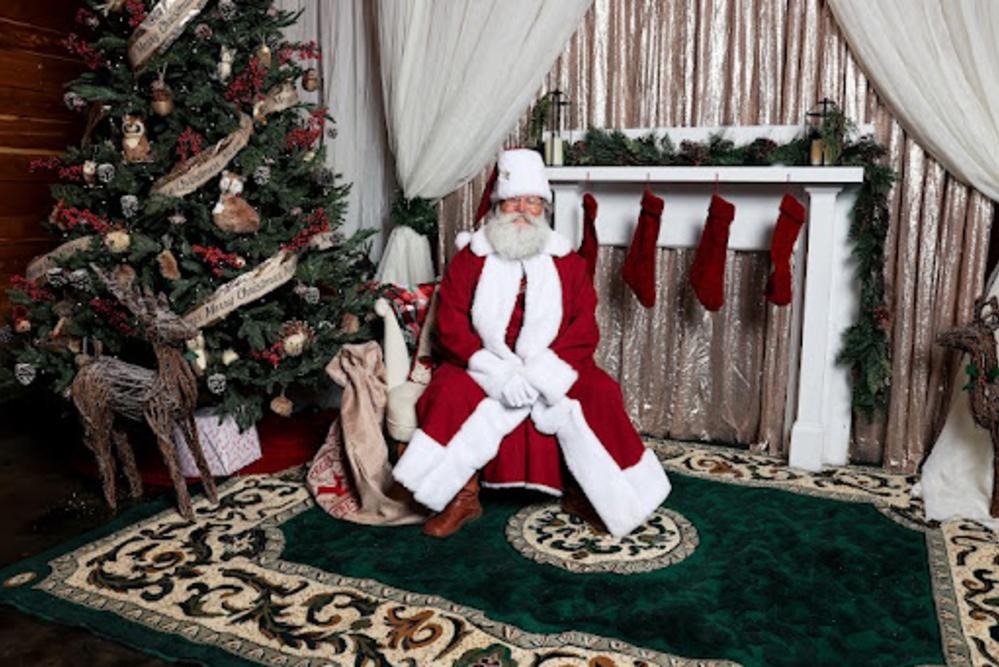 Photo by the Barn at Cedar Hill
Enjoy Christmas at the Barn with friends and family at the incredible Barn at Cedar Hill in Salisbury, N.C.. Experience unique meet and greets with Santa, ornament crafts, hot cocoa and cookies, Christmas storybook readings by Mrs. Claus, a snowball fight area and so much more. Come experience the magic of this time of year at Christmas at the Barn.
Christmas in the Grove
December 17, 2022
Downtown China Grove, N.C.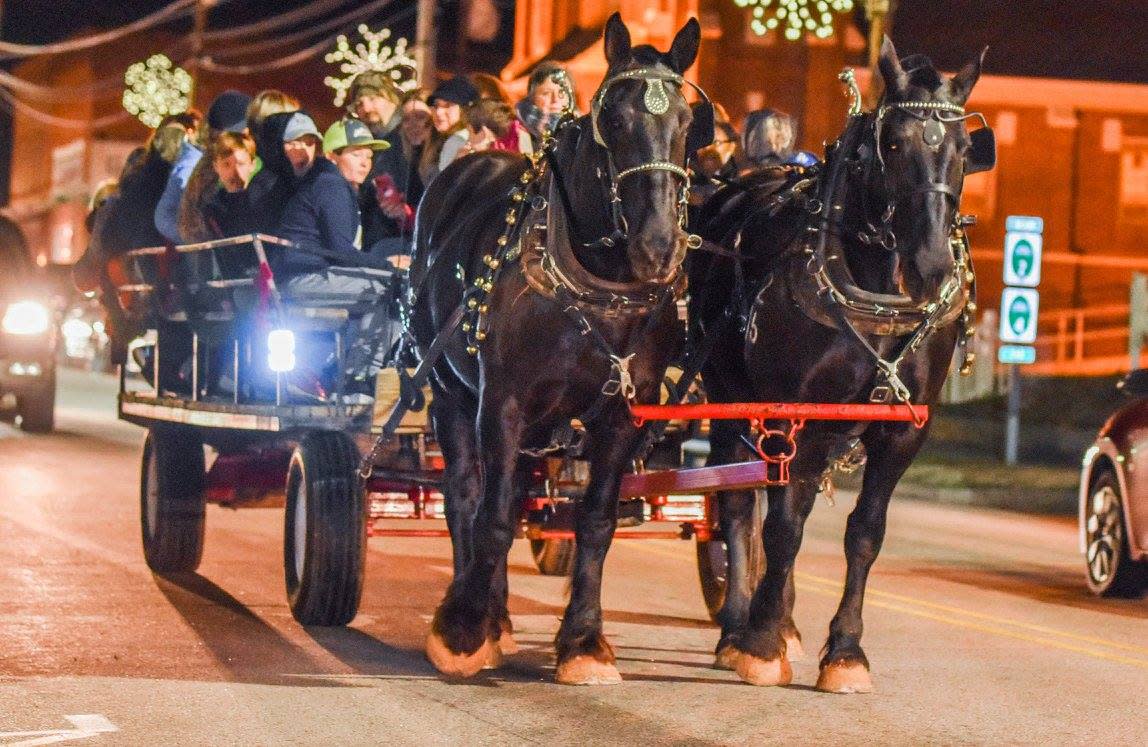 Photo by the Town of China Grove on Facebook
Celebrate the Christmas season with the annual Christmas in the Grove tradition in Downtown China Grove. See Santa Claus ride in on a firetruck, visit with Mr. and Mrs. Claus and enjoy tons of exciting holiday activities when you visit China Grove this holiday season!
Campfire Christmas by the Lake
December 17, 2022
Lake Corriher Wilderness Park, China Grove, N.C.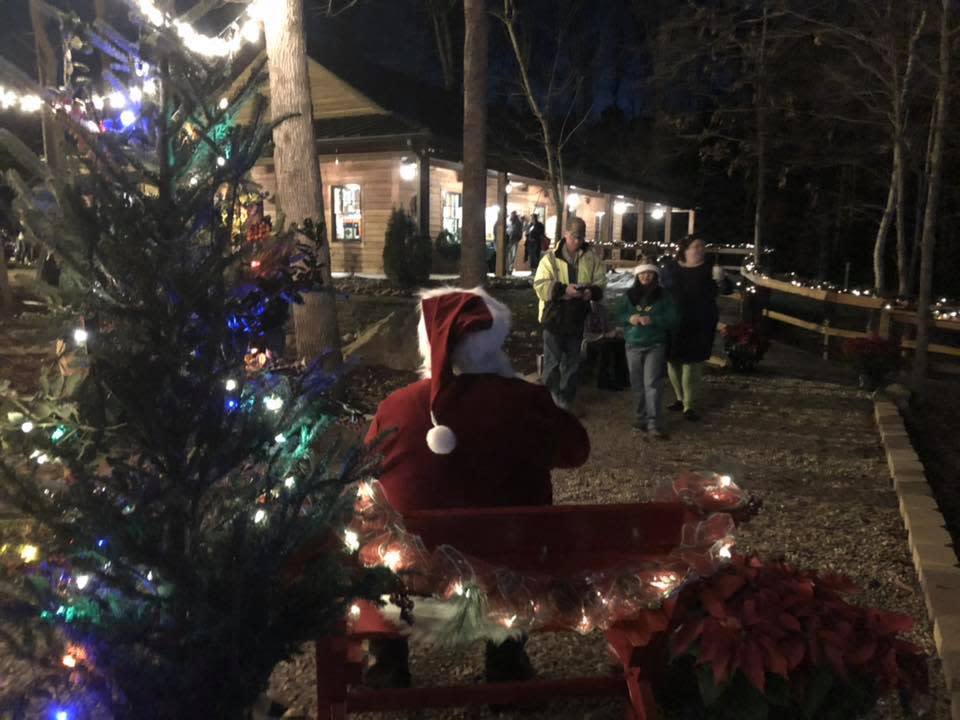 Photo by the Town of Landis on Facebook
Enjoy a quaint, rustic campfire Christmas at Lake Corriher this winter. Visit with Santa, make smore's by the fire and create fun ornaments you can take home and keep forever! The General Store will be open with several unique gift options for that special outdoor enthusiast, as well.
The Nutcracker Ballet
December 17 & 18, 2022
Catawba College, Salisbury, N.C.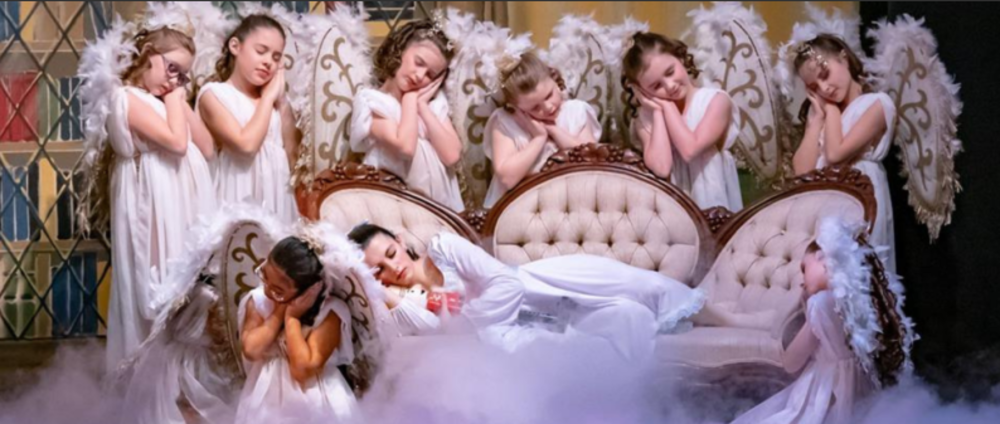 Photo by the Salisbury Symphony on Facebook
The Salisbury Symphony and Piedmont School of Music and Dance are once again collaborating to bring the magic of Tchaikovsky's Nutcracker back to Salisbury. This is the 20th production of The Nutcracker presented by the Piedmont School of Music and Dance and the 15th done together with the Salisbury Symphony. Join us in Salisbury, N.C. for this traditional holiday performance.
Find more ways to celebrate the holidays in Rowan County this season on our event calendar.
#VisitRowanCountyNC