All year 'round, Patterson Farm brings joy to families and individuals of all ages - even when the months begin to get cooler. The magic is just beginning on the farm this season with poinsettias brightening up the greenhouses, the market filling up with seasonal gems and tons of holiday fun for kids and adults alike. Experience the thrill and chill of the season at Patterson Farm when you Visit Rowan County this winter.
Winter Fun on the Farm
This winter, Patterson Farm is warming up for a chilly season without cooling down the fun. The barn and Paw Paw Carl's playground are both waiting for you to visit and play. Say hello to cows, chickens, goats and more, then hop on over to the playground to enjoy some original, farm fun. Be sure to leave room for dessert! Their market has some great seasonal surprises in store for you that you can indulge in during your visit or take home to share the magic.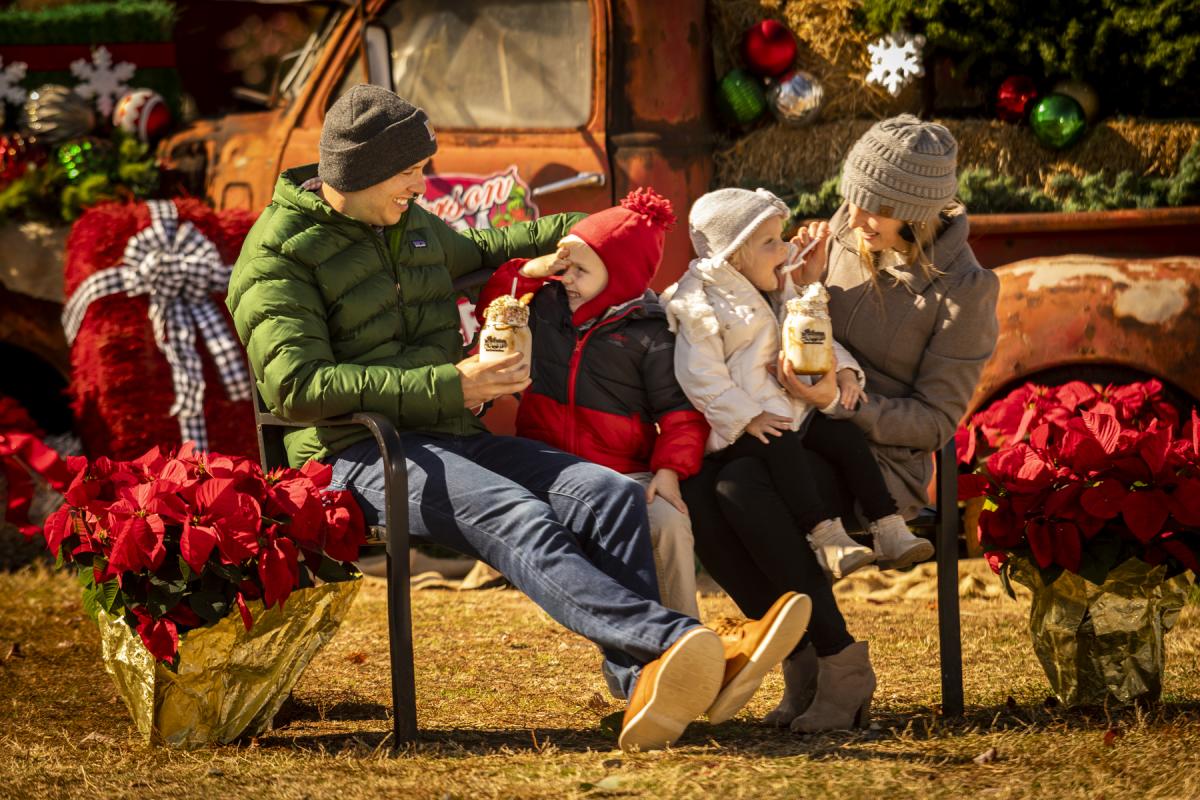 Holly Jolly Farm Days
Nothing says "happy holidays" more than festive Saturdays on the farm. Come get your kicks of the holiday season with tons of spectacular fun at Patterson's Holly Jolly Farm Days. From photo ops with Santa & Mrs. Claus, photo ops with the Grinch, snow at the barnyard, holiday themed crafts and stories told in the Barn Theater, holidays really do start right here at Patterson. Visit the farm this December 3 and 10, and start off this holiday season the fun, farm way.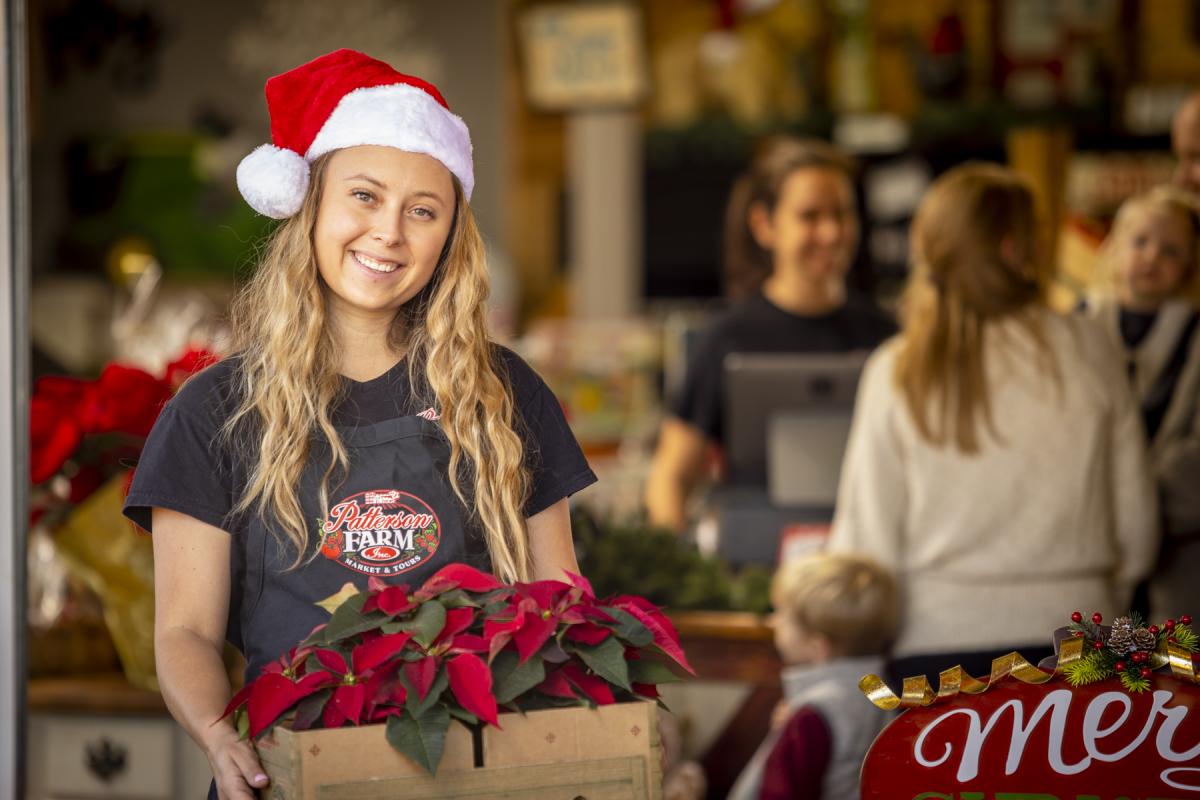 Poinsettias
If you're in need of gorgeous poinsettias this year, look no further than the greenhouses of Patterson Farm. Whether you're looking for yourself, your church or a friend, Patterson can help. Poinsettias of all colors and sizes are available while supplies last, and custom wrapping is also available!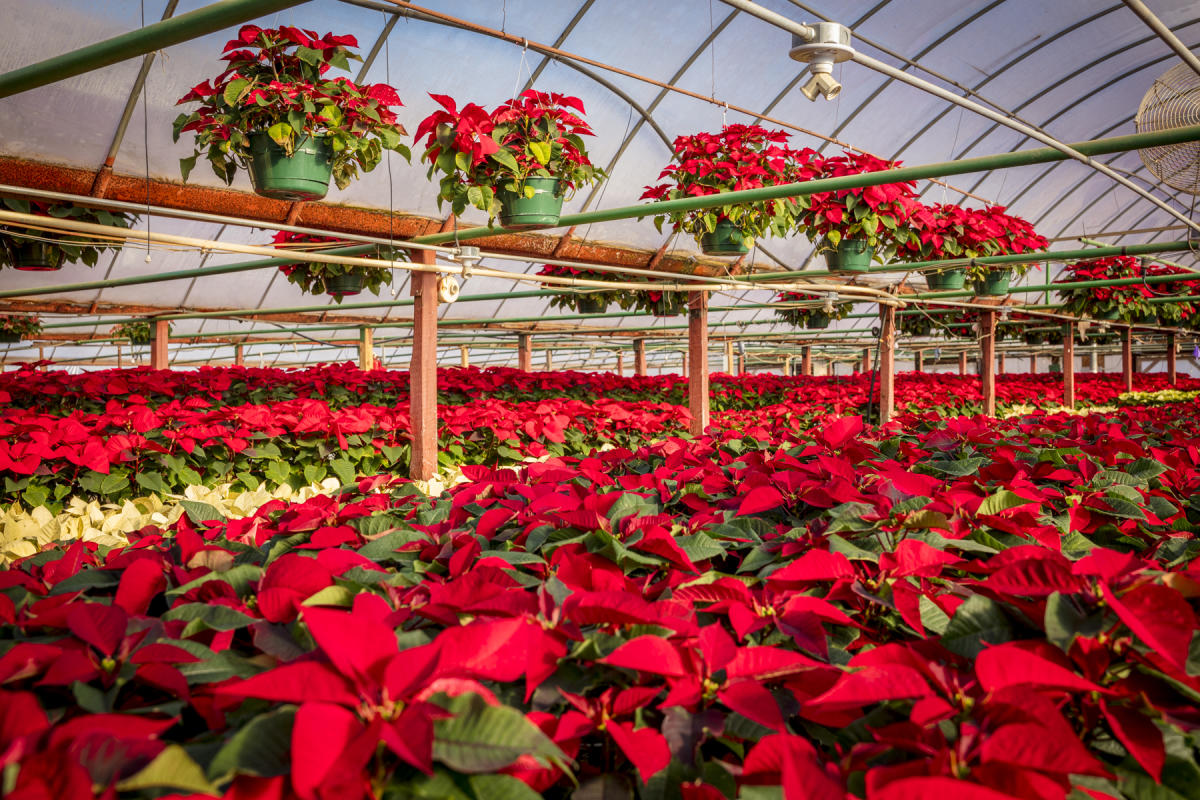 Discover all the fun awaiting you and your family at Patterson Farm this winter season by clicking here.
#VisitRowanCountyNC