This time of year, lights are glowing, welcoming the holiday season that is now upon us. From local homes to downtown streetscapes, Rowan County offers great opportunities to get in the holiday spirit. Take your family on a road trip and start a new holiday tradition of discovering all the spectacular light shows and displays in our area this year when you Visit Rowan County, NC.
Celebration of Lights & the Winterland Express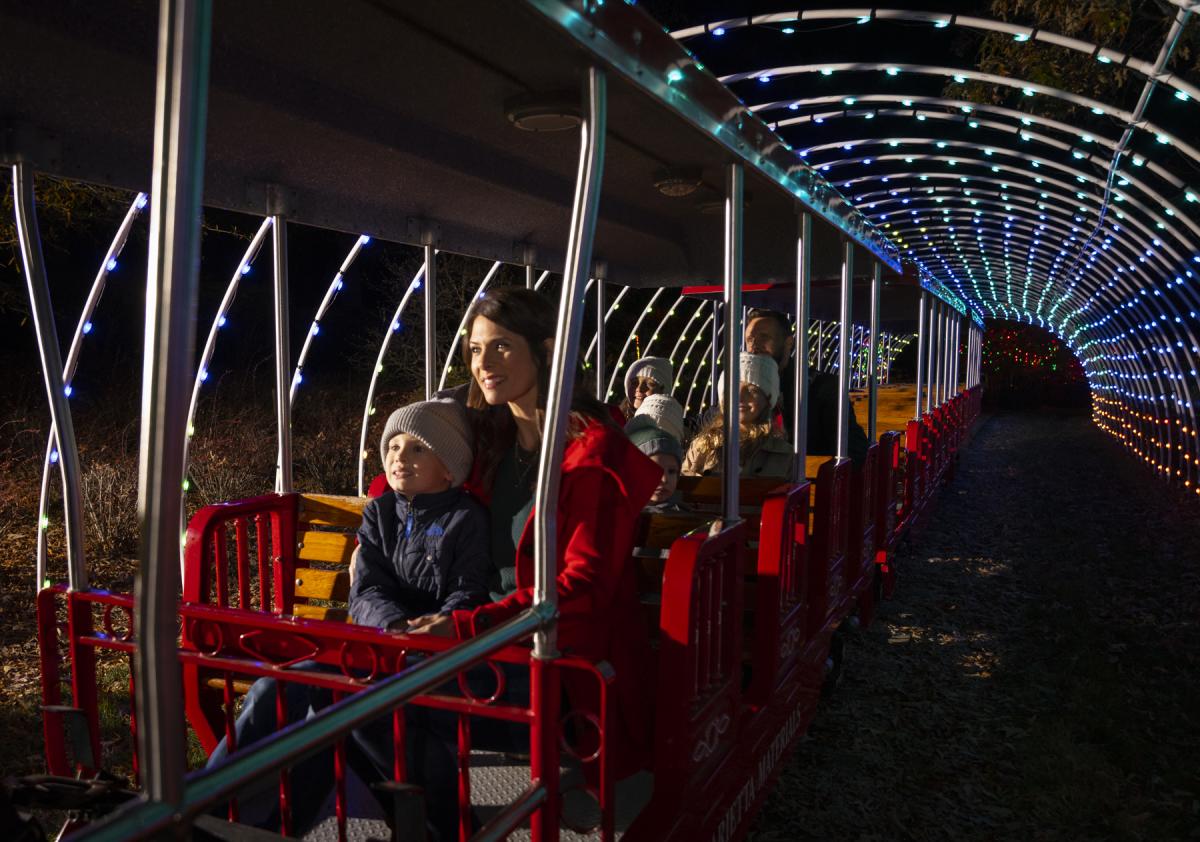 Now through December 30, catch the beautiful lights and displays in celebration of the holiday season at Village Park in Kannapolis, N.C.. Reservations for the Winterland Express can also be made by clicking here for an exciting train ride through the displays for an even more unique and memorable experience!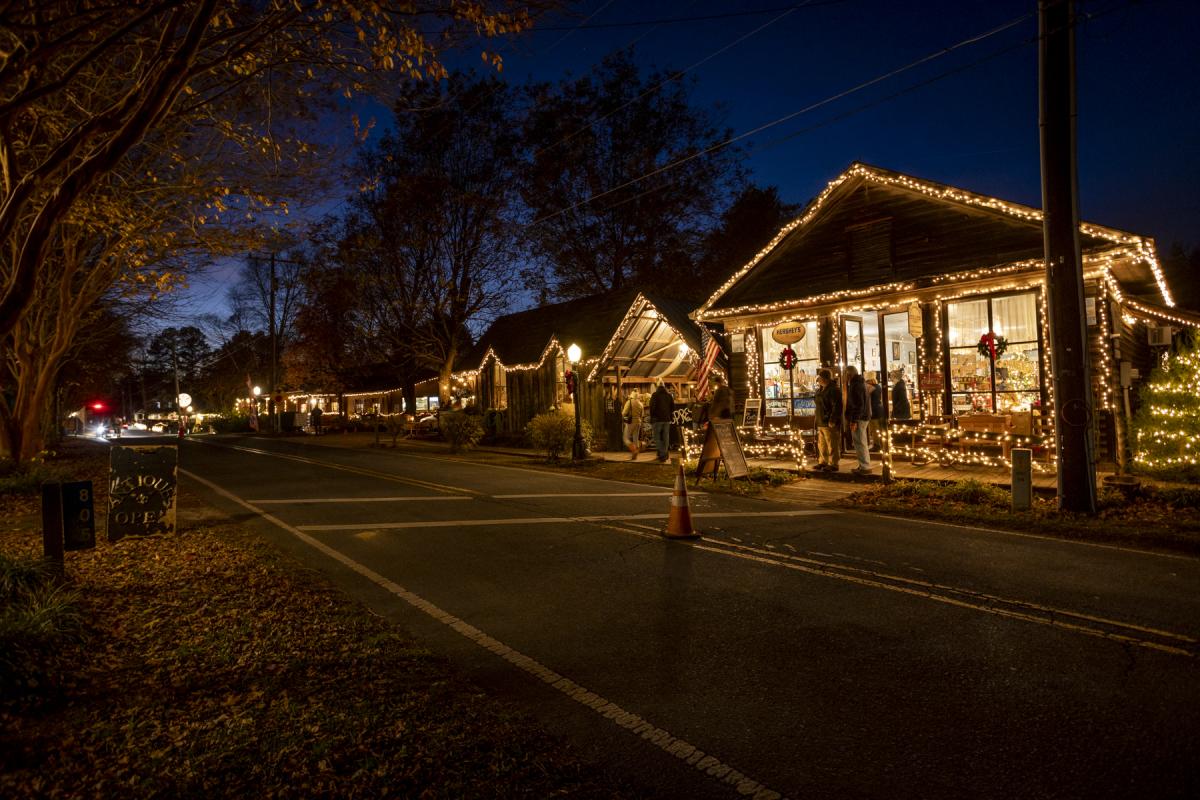 Drive or take a stroll through the Village of Gold Hill during this time of year for a classic take on Christmas. Warm white lights, red bows and greenery adorn each shop, fence and lamp post and await to be discovered by you and your family this winter.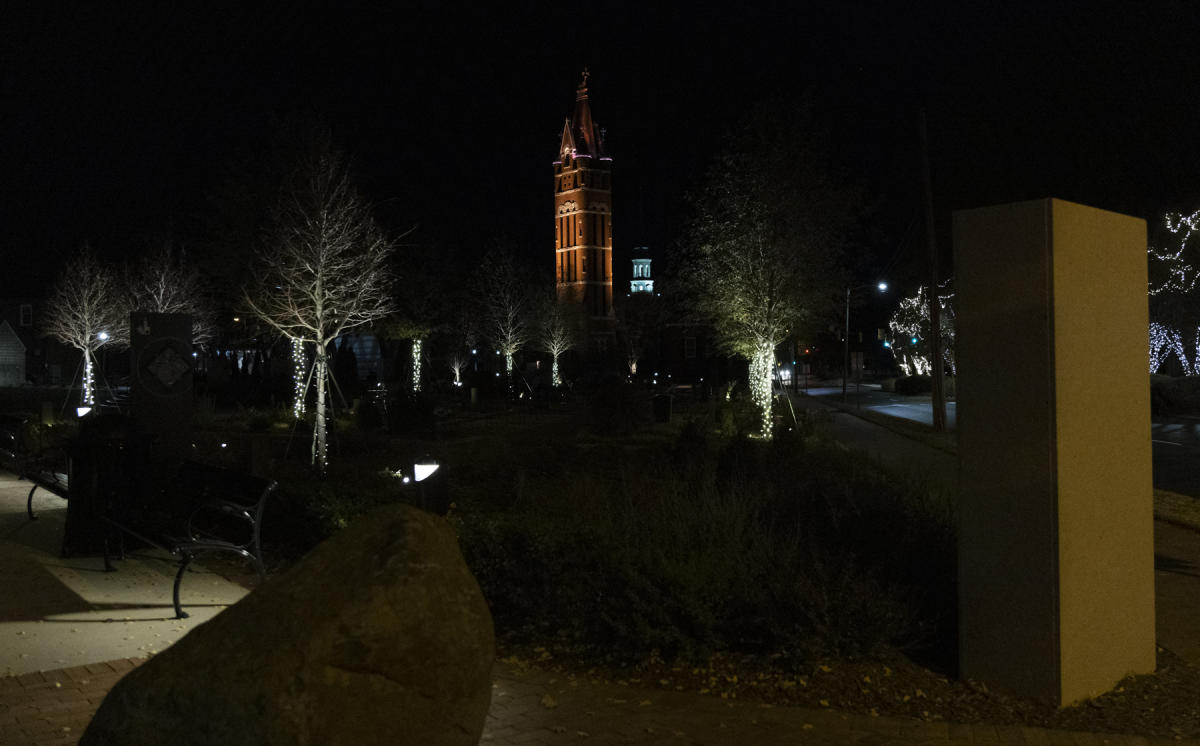 Salisbury's staple gold star is hanging in the square, trees and shop windows are glowing and downtown's holiday cheer couldn't be more evident. Whether you're window shopping or driving through, be sure to check out the streets of Downtown Salisbury and the Bell Tower Green during your search for lights!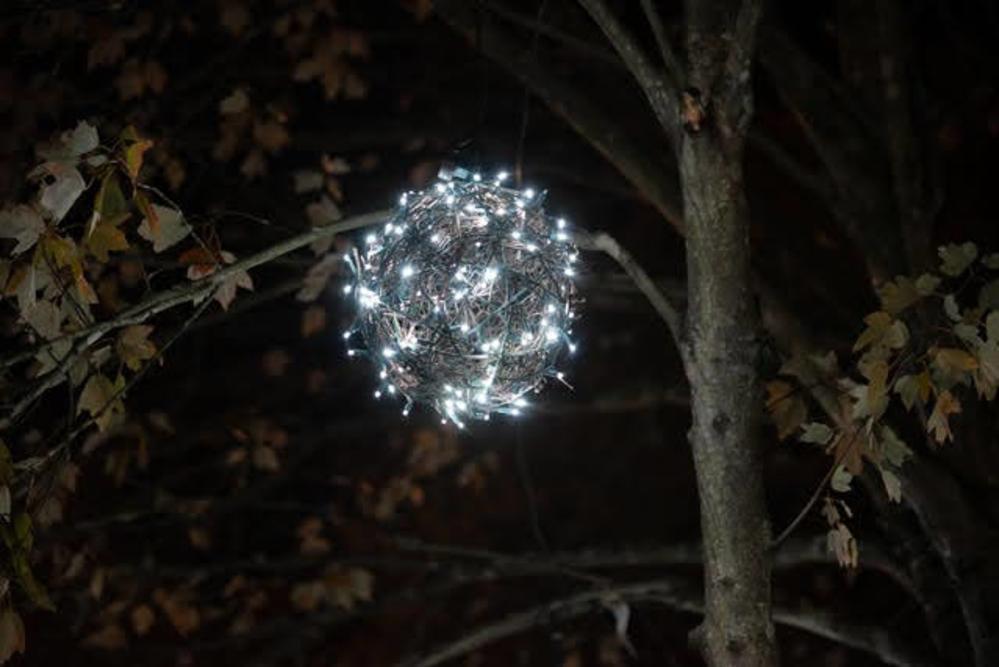 Photo by Town of China Grove on Facebook
This year, driving through Downtown China Grove and Downtown Landis  you will find both warm and cool white lights, snowflakes and spheres hanging from above and store windows decorated to a "T". Drive through one town and straight into the other, or stop and walk around and get some holiday shopping done. The best day to visit China Grove this holiday season, however, is for Christmas in the Grove on December 17. 
Locally Loved Locations
Drive-thru Light Display on "Barger Drive" in Faith, N.C.: A Rowan County holiday tradition is "Barger Drive" located in Faith, N.C.. At this local home, the owners open up their drive and invite you and your family to discover a Christmas tradition they have upheld for years. With easy access from Faith Rd. and exit onto side road, Deal St., this original, hometown tradition will soon become a tradition for you and your family to look forward to each year, as well.
Light Show and Display at Corriher Sand & Stone in China Grove, N.C.: This exciting light show featuring original characters and mesmerizing light sequences will keep you talking about it for years to come. Located at 150 Corriher Gravel Rd. in China Grove, a local homeowner invites visitors to park across the street and enjoy a nightly light show beginning around sunset and repeating until 10/11 P.M. every year.
Old Concord Road Home in Salisbury, N.C.: Although this house is not a stoppable location, it is known around the county for it's unique take on holiday lights. Each year, the owners hang hundreds of glowing ball ornaments of all shapes, colors and sizes in the treetops surrounding their house creating a scene that is almost surreal. Come check out this local tradition at 1708 Old Concord Rd. right off of Julian Rd..
For more ideas for holiday fun and excitement, check out our Holiday Family Fun blog post and event calendar.
#VisitRowanCountyNC