Each October in the charming and historic town of Salisbury, North Carolina, home and business owners open their doors for you to take in the town's rich character for yourself at OctoberTour. This annual event celebrates the city's architectural heritage and offers visitors a unique opportunity to explore some of its most stunning historic homes. In this guide, we'll provide you with all the information you need to make the most of your OctoberTour 2023 experience.
The 48th Annual OctoberTour
October 14 & 15, 2023
Downtown Salisbury, N.C.
OctoberTour 2023 Event Overview
OctoberTour is an annual two-day event organized by the Historic Salisbury Foundation. It showcases some of Salisbury's most beautiful and historically significant homes, gardens, and properties. Visitors can take self-guided tours and enjoy a glimpse into the past through these well-preserved landmarks. The event takes place the second weekend in October, so make sure to mark your calendars for October 14 & 15, 2023.
OctoberTour 2023 Tour Highlights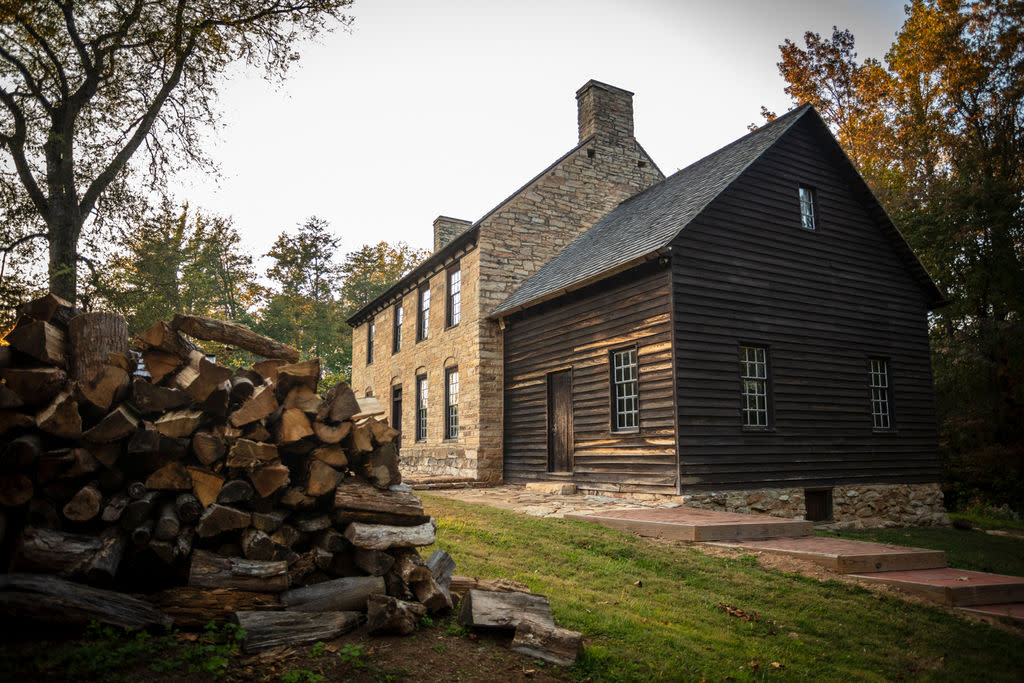 During OctoberTour, you'll have the opportunity to explore a variety of historic sites. This year's tour sites can be found below:
The Samuel T. Trexler House c. 1936
The McCanless-Busby-Thompson House c. 1922
The Josephus Hall House c.1820
First United Methodist Church c. 1950-1965
Prince Charles Apartments c. 1972
The C.W. Smith House c. 1922
The Mandenhall House c. 1944
The Meroney Theater c. 1905
The Eastover Estate c. 1934
The Old Stone House c. 1766
OctoberTour 2023 Ticket Information
Tickets for OctoberTour can be purchased online through the Historic Salisbury Foundation's website
Consider purchasing a weekend pass to access all tour locations on both days.
Tickets are typically reasonably priced and support the foundation's preservation efforts.
OctoberTour 2023 Stay & Play Package
Book your overnight stay in a Rowan County lodging property during the event weekend (October 14-15, 2023) and receive 2 FREE tickets to Historic Salisbury Foundation's 48th Annual OctoberTour of homes. The deadline to book this package is October 10, 2023. Learn more about this package here.
Tour Maps and Schedule: Upon purchasing your tickets, you'll receive a tour map and schedule. These resources will help you plan your route and ensure you don't miss any of the featured locations. Familiarize yourself with the tour stops and decide which ones you'd like to prioritize.
Tips for a Great Experience
Wear comfortable walking shoes, as you'll be exploring on foot.
Bring a water bottle, sunscreen, and a hat to stay comfortable during your tour.
Follow tour guidelines and respect the privacy of homeowners.
Be prepared to learn about the history and architecture of the homes you visit.
Support local businesses by shopping at boutiques and galleries in the area.
OctoberTour in Salisbury, North Carolina, is an exceptional event that offers a glimpse into the city's history and architectural beauty. By following this guide and planning your visit carefully, you'll ensure a memorable and enjoyable experience during OctoberTour 2023. Don't forget to bring your camera to capture the charm of this historic city and its splendid homes and gardens. Enjoy your time in Salisbury!
#VisitRowanCountyNC