One of the most highly anticipated days in all of Rowan County is the day we all come together in Downtown Salisbury to celebrate our home's iconic soft drink at Cheerwine Festival. However, with hundreds of vendors, stage schedules, parking, food options, Cheerwine Festival merchandise stations, themed beverages, and much more - it can be a lot to keep up with! Not to worry! We've created a simple guide to give you everything you need to know to experience the very best of Cheerwine Festival. From parking to attractions, and everything in between, here is your guide to Cheerwine Festival 2023.
Event Information
Date: Saturday, May 20, 2023
Time: Noon to 10 P.M.
Location: Downtown Salisbury, N.C.
What to Expect at Cheerwine Festival 2023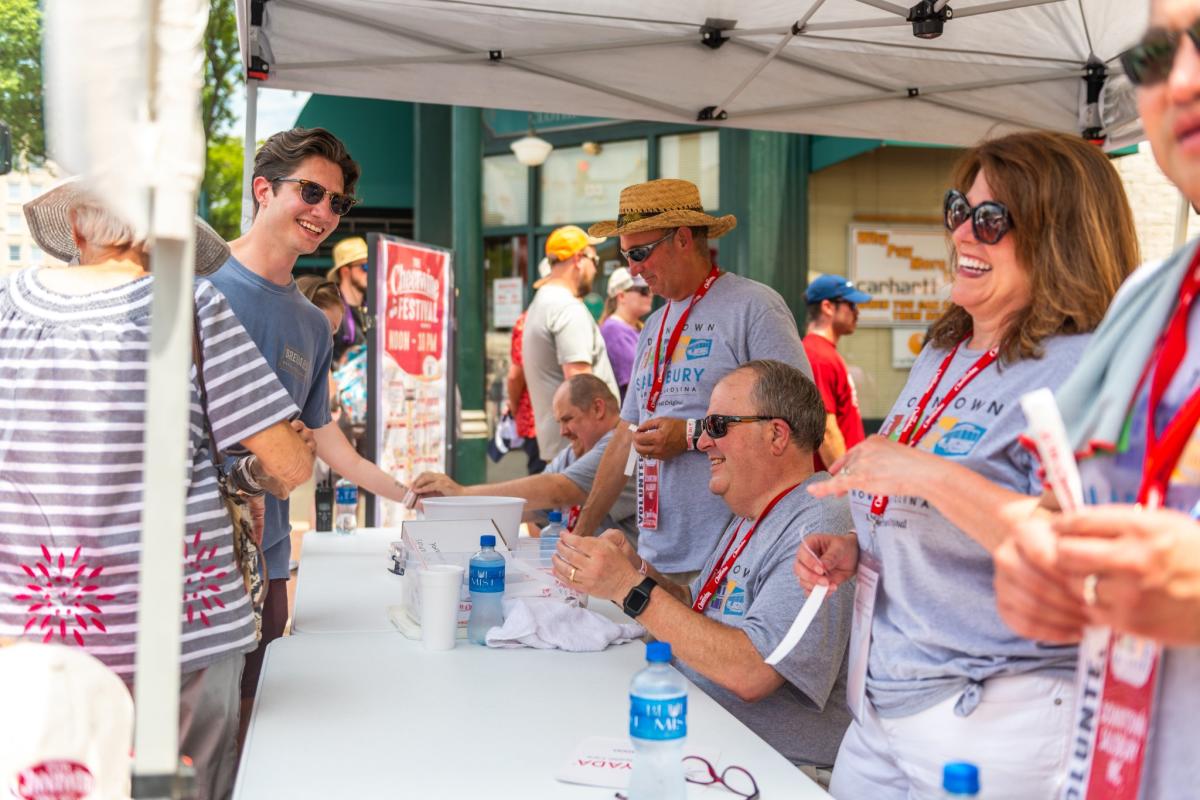 Photo by Cheerwine on Facebook
We can't wait to welcome you to Rowan County for the 2023 Cheerwine Festival! Wondering what you can look forward to? Keep reading to learn about all the amazing activities and entertainment that will be in Downtown Salisbury during this year's Cheerwine Festival!
Live Performances on the Hotwire Stage
Photo by Cheerwine on Facebook
In the past, Cheerwine Festival has been known to bring in some pretty exciting entertainment. From local talents to big-name bands like the Spin Doctors, the Hotwire Stage is always a cornerstone of every Cheerwine Festival. Stay tuned to find out what talents will be performing at this year's festival!
Fisher St. Beer Garden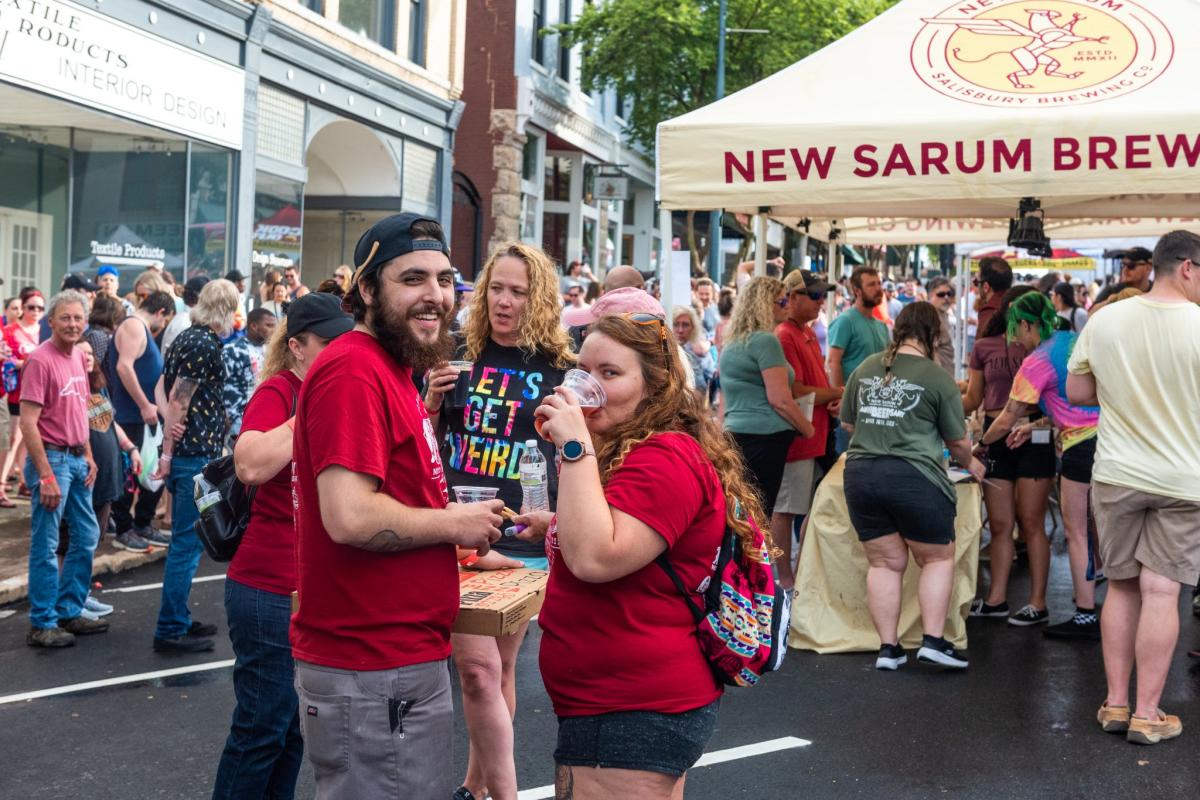 Photo by Cheerwine on Facebook
Located near the 200th block of North Main Street and near 100 East Fisher Street will be the Cheerwine Festival Beer Garden. Here, local breweries will serve their top beers on tap for anyone interested, and in the past have had exciting Cheerwine themed options to look forward to. Of course, anyone interested in participating in the beer gardens must be 21 years of age and a valid ID will be required.
Food Trucks & More
 
Photo by Cheerwine on Facebook
Snow cones, street corn, hotdogs, philly cheesesteaks, dumplings, cabobs... you name it, Cheerwine Festival will have it. Come out and discover all the fun food and drink options that will be right at your fingertips this Cheerwine Festival.
Merchandise & Vendors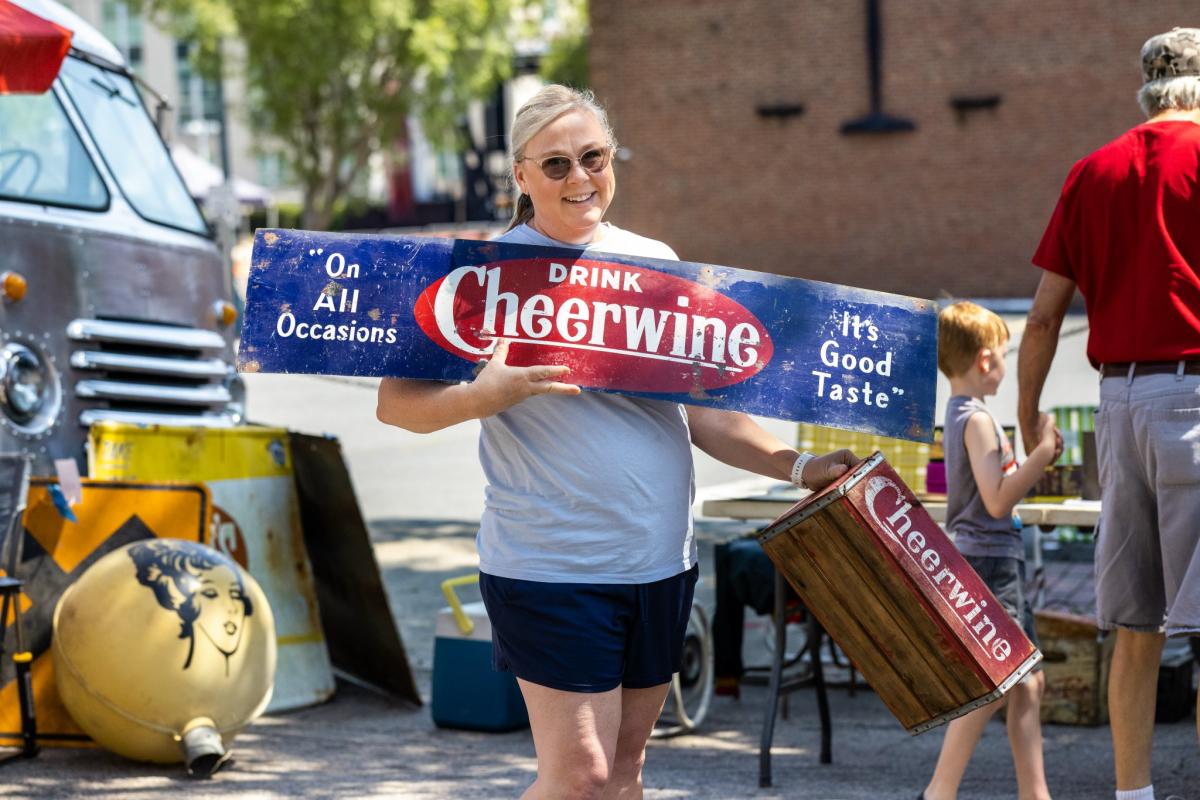 Photo by Cheerwine on Facebook
Local craft vendors and Cheerwine merchandise vendors will line nearly all of N. Main St. in Downtown Salisbury on May 20, 2023. Anything from Cheerwine signs, t-shirts and coozies, to locally crafted jewelry, art and more will be available for purchase during your day at the festival.  
Kids Zone & Sidewalk Entertainment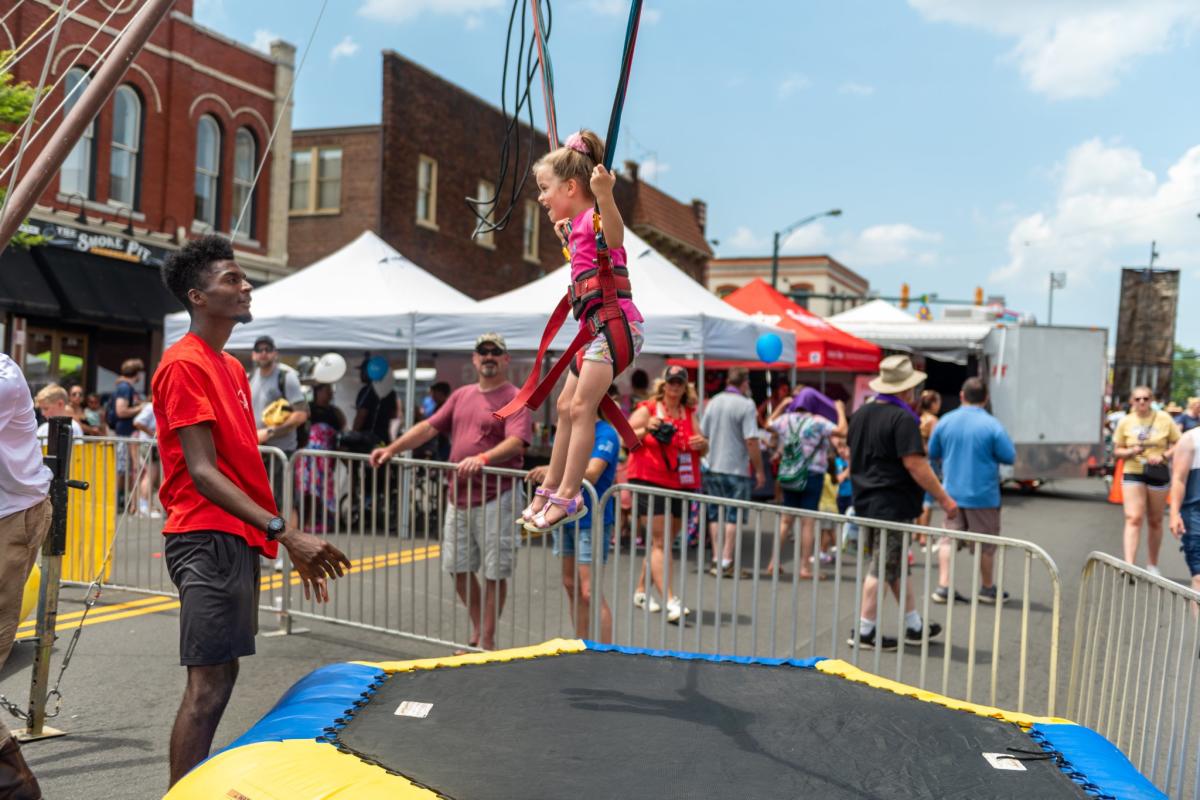 Photo by Cheerwine on Facebook
When it comes to activities, the Cheerwine Festival knows how to provide, and no matter what age you are, there will absolutely be something for you to enjoy. From bungee trampolines, to blow ups, to arts & crafts, to stilt walkers, to street magicians... every corner you turn will have the entertainment you and the kids are looking for.
Cheerwine Festival 2023 Map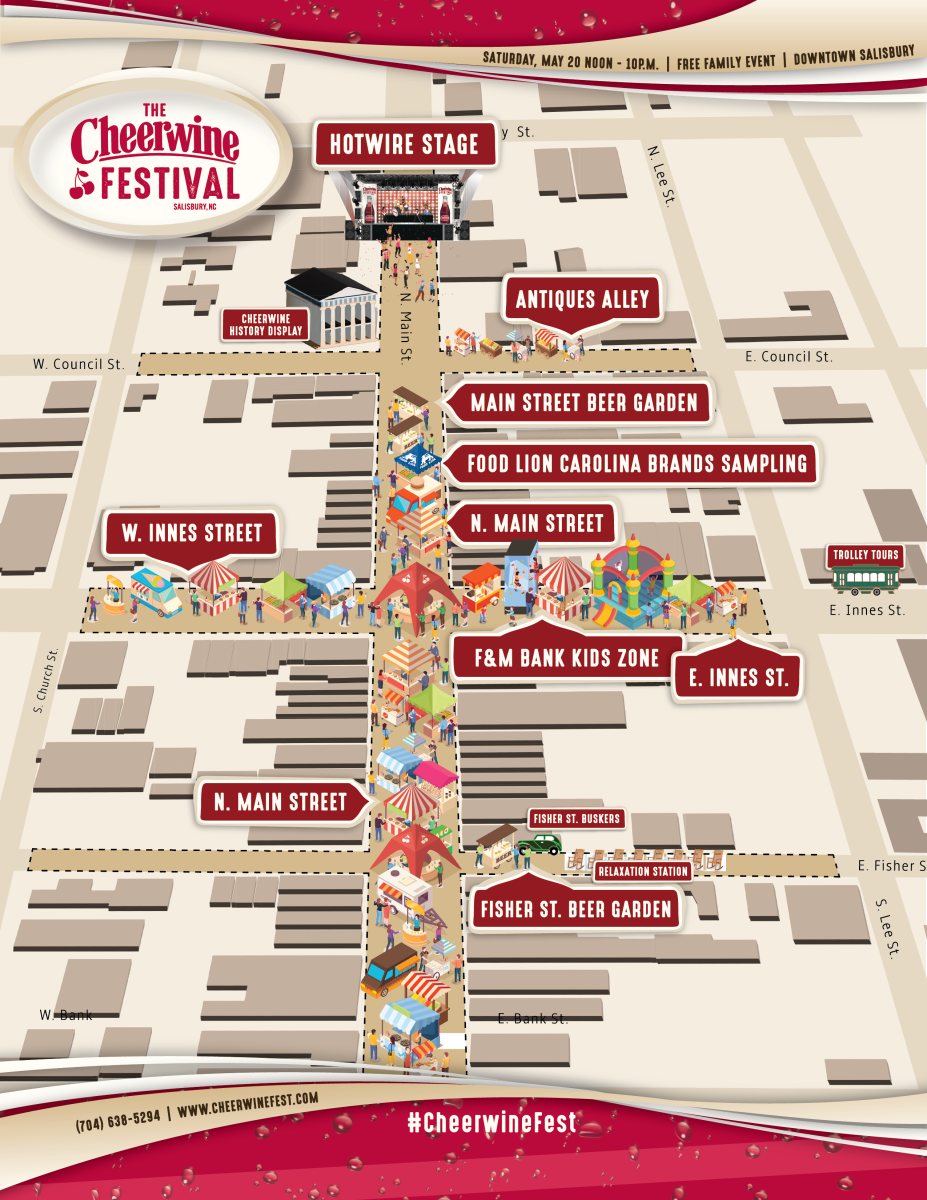 Parking Guide 
On the day of Cheerwine Festival, limited parking will be available in Downtown Salisbury parking lots, and although a parking map has not yet been published for the 2023 festival, we can assure that there is no need for stress. Parking locations will be available and highlighted in advance of the event so you and your family can properly plan for your visit, and free shuttle services by trolley will also be available throughout the day.
We cannot wait to share this original tradition with you and your family when you visit Rowan County this May!
Visit our lodging page to book your stay with us for Cheerwine Festival 2022!
#VisitRowanCountyNC
Cover photo by Cheerwine on Facebook.