Rowan County has everything you could possibly need and more for your dad this Father's Day, but sometimes assistance is necessary to get you where you need to be. From shopping, to planning a day trip, let us guide you through what your Father's Day could look like when you visit Rowan County!
Father's Day Gift Ideas
Let's face it - all dad's are different. No one store is going to have something for every dad out there. Lucky for you, Rowan County has tons to chose from. Whether your dad would like to add to his hobby collection, or amp up his guitar or closet, here are just a few of many stores you'll have to check out when searching for dad's gift: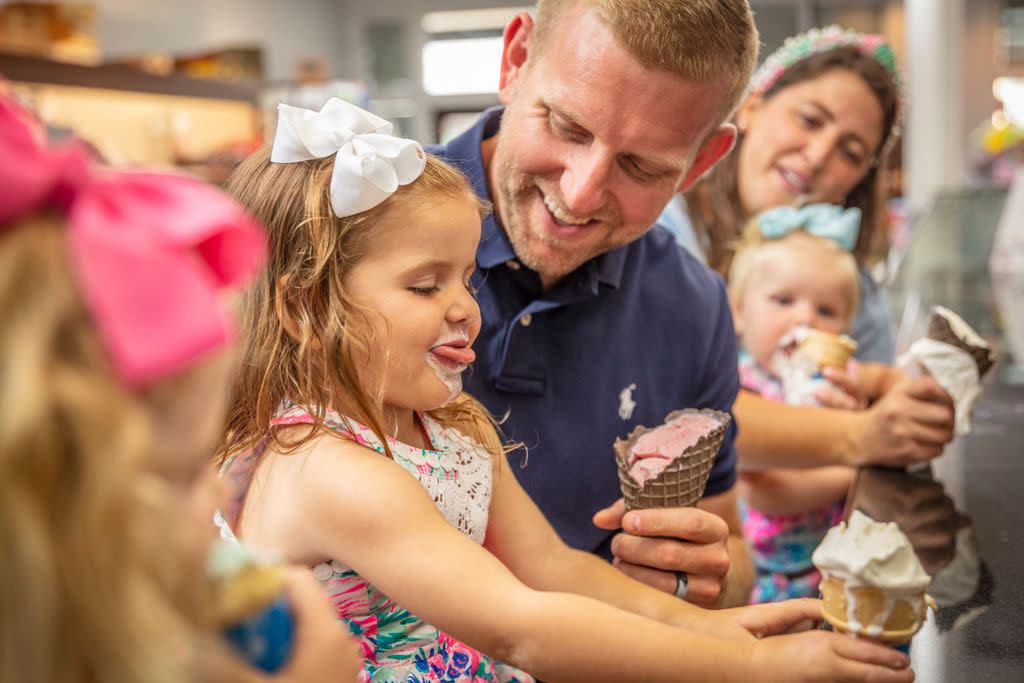 Photo taken at Fuller's Market in Downtown Salisbury, N.C.
This is a perfect placed to shop for two reasons - 1) It's a fantastic resource for all your sports team merchandise needs, and 2) You can grab a sweet treat from Fullers Market while you're there!
If your dad is someone who is drawn to the outdoors, absolutely look no further. This 20,000 sq/ft local outdoor store features the best brands for dad's outdoor adventure.
N.C. Provisions is a great resource if you're looking to make dad a gift basket of all the things he loves. From local/craft beer and wine, to snacks, and more, this mom and pop shop is the perfect place to shop only North Carolina made products for dad!
At this Rowan County original, you can shop over a hundred local vendors all in one spot... and let us tell you - there is a LOT to look at! Browse their booths and find dad the perfect gift for him this year.
Does your dad have a hobby that he loves to give his free time to? If so, Chuck's Trains is the place you need to be. From trains to puzzles to games and more, get dad a gift that will let him feel like a kid again!
This one is for all our musician dads out there! Coleman Music is waiting for you to pick up the next piece to dad's collection this Father's Day!
A Father's Day Trip to Rowan County
From Father's Day weekend events to restaurant recommendations, here are a few things to look into when planning your Father's Day trip to Rowan County, N.C.!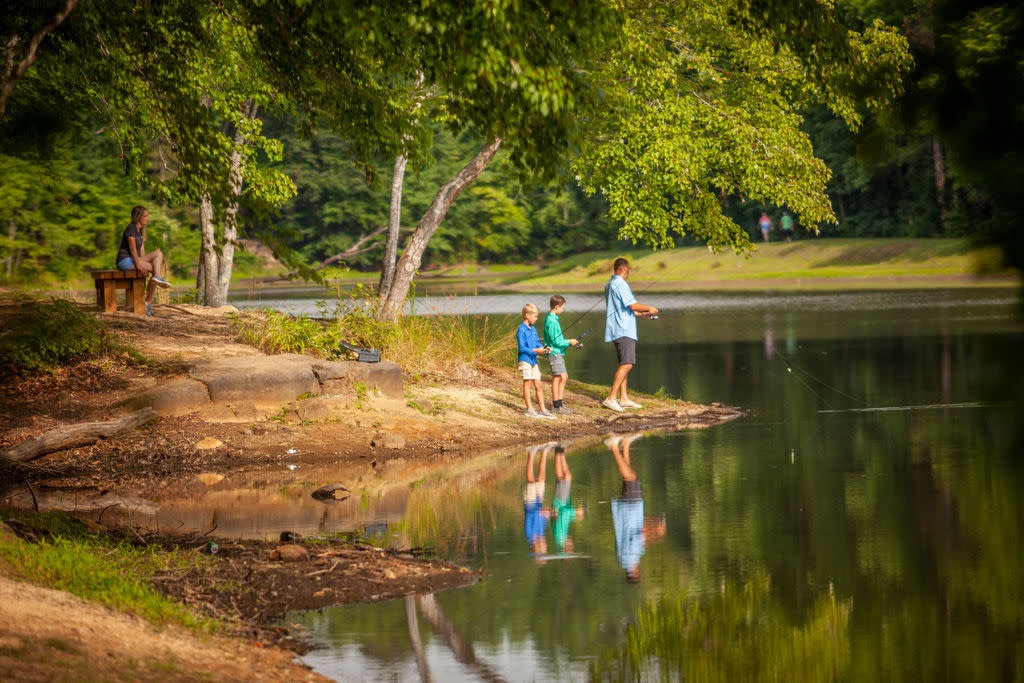 Photo taken at Lake Corriher Wilderness Park
Father's Day Weekend Happenings
Restaurant Ideas
No matter what type of dad you have, Rowan County offers a wide selection of original shops where you're sure to find the perfect gift. Check out our shopping page where you will find all our original stores all in one place.
#VisitRowanCountyNC