When visiting Rowan County you'll find opportunities to eat original on every corner. You may be coming for an event, but you'll surely stay for the food. Whether you're a picky eater or a glorified foodie, we have restaurants to satisfy and inspire every palette. From fine dining to homestyle southern cuisine, we've compiled a list of restaurants that will show you how to #EatOriginal.
Umami Downtown - Salisbury, N.C.
"Owned and operated by two besties who love to eat… and cook," Umami Downtown, located in Historic Downtown Salisbury, N.C., is perfect for any fusion cuisine or drink connoisseur. Umami is open Tuesday – Saturday, 12 – 8 P.M., serving sushi rolls, poke, bahn mi and pho. But it doesn't stop there. They also serve classic favorites including burgers and fish and chips. Scouting for a good "food selfie"? You'll want to try their incredible boba tea or Hawaiian shaved ice. Not only are they absolutely picture perfect, but they taste amazing too!
Mama T's - Gold Hill, N.C.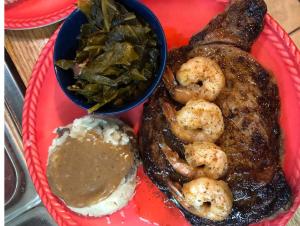 Right in the middle of Historic Gold Hill sits the home of one of the best country cooking spots around, Mama T's. Open until 9 P.M. Wednesday through Sunday, Mama T's offers classic southern dishes like deviled eggs, country style steak, and collard greens made to perfection. Don't let the country cooking fool you, Mama T's knows how to draw a crowd. Ladies Night on Wednesdays, Bike Night on Thursdays, live music on Fridays and Saturdays, and karaoke every other Sunday, Mama T's is the place to be in Gold Hill, N.C.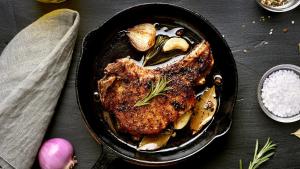 In the heart of historic Downtown Salisbury lies the original, Carpe Vinum 121. It is here that an extensive wine and spirits selection meets the highest quality charcuterie, seafood and dry-aged prime beef. Offering indoor seating in the French bistro-inspired environment, and outdoor seating in the Charleston-inspired courtyard, this restaurant is the perfect place for an intimate wine and dine experience.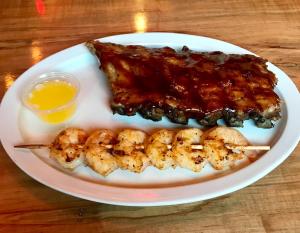 Though the pandemic brought its challenges, we are incredibly excited to hear that one of the most popular restaurants in Rowan County is officially reopened for business! Stag & Doe is known for their delicious classic dishes including steak, pastas, and pizzas, but they're even better known for their welcoming, at-home atmosphere. Stop in China Grove, N.C., Wednesday through Saturday 4 P.M. – 9 P.M. for original mealtime classics.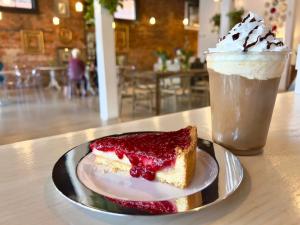 If you're looking for sweets made with love and care, look no further than Tita's Cake House - a traditional Chilean family bakery with a delicious variety of artisanal cakes and pastries baked from scratch, with no mixes and all handmade. Whether you're grabbing a coffee to-go or stopping to enjoy the eclectic atmosphere, nothing changes the amazing taste that their family recipes have to offer. Be sure to stop by between Tuesday and Sunday of your next visit to Rowan County.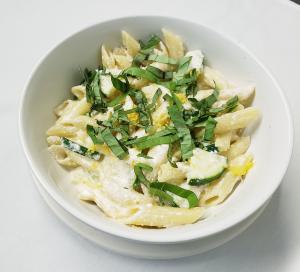 Nestled in Spencer, N.C. lies a little taste of Italy that you won't find anywhere else. Influenced by the Toscana and Sicilia regions, Pinocchio's has Italian cuisine from all regions of Italy on their menu. With specials rotating weekly – and many including resources from Rowan County farms as ingredients - a lot of thought and passion goes into each and every dish. Pinocchio's is open Tuesday through Saturday 5 P.M. – 10 P.M. and with one call to make a reservation, you're well on your way to an original Italian experience.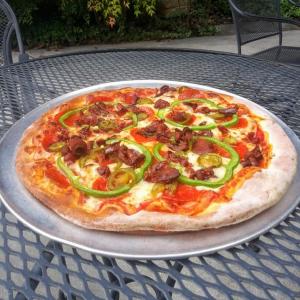 Located in Downtown Salisbury, Salty Caper blends traditional gourmet with a breath of fresh urban flair. The custom built, wood burning oven is the foundation of their classic Italian, gourmet, and New York style pizzas. Salad a la carte and pizza by the slice make the Salty Caper perfect for a quick bite, but you may want to stay after you see their selection of specialty beers which are constantly rotating. Stop by this Rowan County original Monday through Saturday 5 P.M. - 10 P.M.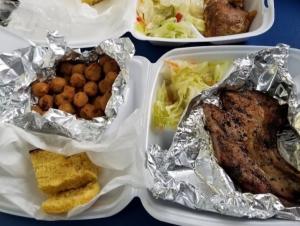 Known as, "the taste that hits the spot," Belly's Soul Food Diner is one of the greatest comfort food spots around. Fried chicken, okra, pork chops, collard greens, cube steak, mac 'n cheese… you name it, they've got it. This original spot is located in Granite Quarry, N.C. and is open Wednesday – Friday, 11 A.M. – 7 P.M. and Sundays 11 A.M. – 6 P.M. Come grab a plate and experience the mouthwatering taste of the south at Belly's the next time you're visiting!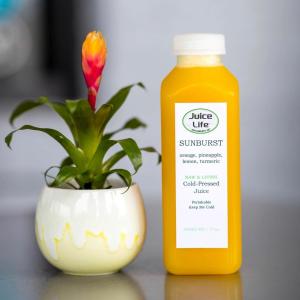 Three words - raw, natural, and pure. These are all things that you will immediately notice when tasting Juice Life for the first time. Juice Life is for anyone looking for a place with clean, cold-pressed juices, rejuvenating bowls and wraps, and coffee that will keep you going during your journey through our original county. While they have the option for you to take what you'd like to-go, it would be a waste to not enjoy your fresh order in their bright and minimalistic environment. Stop by to grab a bite (or sip) of sunshine Monday through Saturday in Salisbury, N.C.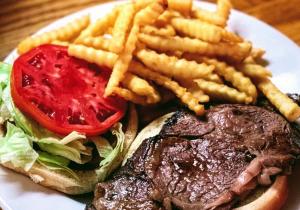 Looking for tradition that even a local wouldn't pass up? In the small but proud town of Faith, N.C. is a secret that no one can keep - Faith Soda Shop. Serving breakfast, lunch and dinner, no matter what time of day it is on your travel journey, Faith Soda Shop is ready to seat you and feed you. The Soda Shop offers original sandwiches, salads, BBQ, seafood and tons of side options. And if you're taking recommendations, nothing touches their Soda Shop Burger! Open Monday through Saturday until 9.PM. each day, you'll walk away a Rowan County original after experiencing one of the best traditions in the county.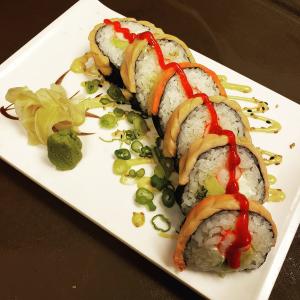 Enjoy some of the tastiest Japanese sushi and Thai cuisine Rowan County has to offer at Bangkok Downtown. The relaxing atmosphere will only be the cherry on top of your experience while indulging in a wide variety of sushi rolls and decadent Thai dishes that will leave you wanting more. Bangkok Downtown is open every day of the week except Tuesdays for both lunch and dinner, so there are plenty of opportunities for you to #EatOriginal at this unique restaurant during your next visit.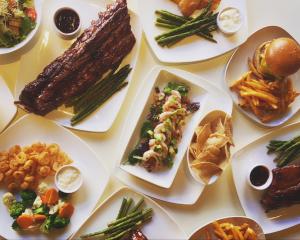 From its beginning as Hot Tamale food truck, to its present success as a locally sourced, high-end steakhouse, Chophouse 101 has been impressing everyone who walks through their doors. Whether you're in the mood for a perfectly cooked steak, blackened shrimp, a fully loaded baked potato or an appetizer, Chophouse 101 will satisfy any cravings. They are open every day of the week beginning at 11 A.M. and reservations are required on Friday and Saturday 4 P.M. – 9 P.M. If you're passing through Kannapolis, N.C. during your trip to Rowan County, be sure to take the time for this original dining experience.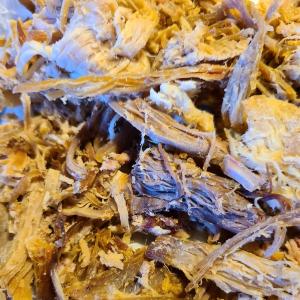 Of course, if you're in the South, you are bound to find barbecue. And if you're in Rowan County, it is highly likely that you run into a Hendrix Barbecue. Once you try their delicious, original barbecue, you won't even question why there are a total of three locations just in one county. Hendrix is perfect for families, friends and anyone looking for a casual, old timey dining atmosphere with great barbecue, fries, hotdogs, wings, and even breakfast if you get there early enough! Come by one of their locations in Salisbury, N.C. or Spencer, N.C. and be sure to get a picture with the giant concrete pig out front!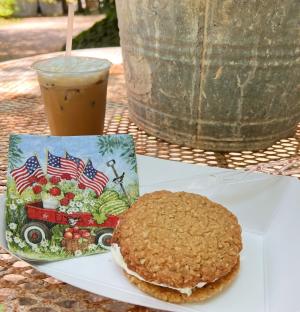 If you find yourself in the quaint town of Gold Hill, be sure to take time to stop by the Gold Hill Percantile. It is here that you will find tasty homemade treats, a homey atmosphere and delicious coffee made to order. They even offer ice cream in an adorable cart outside the shop to keep you cool on those hot Rowan County days. Skip the chain coffee shops and try a taste of real coffee here at the Gold Hill Percantile the next weekend you're in Gold Hill, N.C.

Located in a church built in the late 1800's, is La Cava – a truly original way to experience Italian and Continental cuisine. Here you will find your chance to eat extravagant dishes by large stain glass windows in the beautiful, historic downtown area of Salisbury, N.C. Their menu is constantly changing, and you never know what surprises you'll come across. We can guarantee that you won't be disappointed. The restaurant opens at 5:30 P.M. Monday – Friday, If you're looking for a lavish, yet rustic way to dine during your trip to Rowan County, we definitely recommend booking a reservation at La Cava.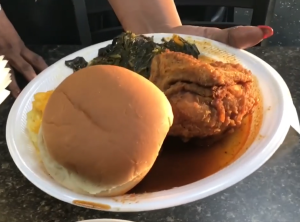 Previously known as Frankie's Chicken Shack and located in Salisbury, N.C., the now Frankie's Chicken & Ribs in Cleveland, N.C. brings people in from all over. What brings them in? Their famous and original dipped chicken recipe. At Frankie's you will find food to satisfy all your southern cravings - dipped chicken, BBQ, ribs, mac n' cheese, collard greens, fried okra, and much more. Come check out this unique blend of the South the next time you're in Cleveland, N.C. when you visit Rowan County Thursday through Saturday.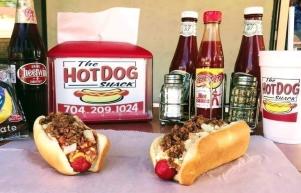 If fine dining isn't what you're looking for, come enjoy simple, delicious cook-out style meals in Granite Quarry, N.C. at "The Shack." With some of the best hotdogs and hamburgers around, they'll already know the answer to the question, "do you want fries with that?". The Hotdog Shack is open Monday through Saturday with their hours varying each day. So, stop on by to enjoy a great meal paired with an ice cold Cheerwine.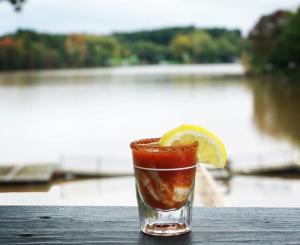 Looking for an original hangout spot with great food, drinks and right on the lake? Waters Edge Dock and Grill provides all of those things and more. Right on the edge of High Rock Lake in Salisbury, N.C. is the closest waterfront restaurant to i-85, and it's also just a minutes from Downtown Salisbury. Offering pizza and tacos Monday and Tuesday, brunch on Saturday and Sunday, and their full-service menu Wednesday through Sunday, Water's Edge is the perfect spot for a day or a night out on the lake. Come check them out to make your next visit to Rowan County an original one.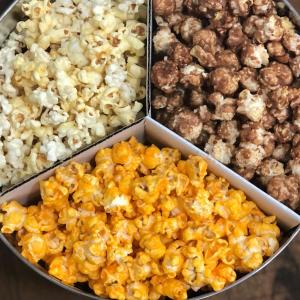 Sweet, savory, spicy... whatever you're craving, Decadence Popcorn is sure to have a flavor to satisfy your taste buds. Since 2018, Decadence Popcorn has been serving delicious gourmet popcorn, desserts and confections made to enjoy for yourself, or custom orders to enjoy with loved ones for special occasions. Stop by the original Decadence Popcorn during their operating hours Tuesday through Sunday on your next visit!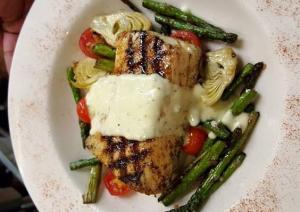 Last, but certainly not least on our list is Ivan's Restaurant. Ivan's is exactly the point where classy meets casual. On Old Mocksville Rd. in Salisbury, N.C., open Tuesday through Saturday from 5 to 9 P.M., Ivan's is ready to serve you and your family steaks, duck and seafood in a comfortable environment where there is no pressure to dress up. Visit them in their rustic setting and learn how we in Rowan County #EatOriginal.
For more #EatOriginal restaurant ideas for your next trip to Rowan County, check out our restaurant page.