Throughout history, there has been one thing that has consistently and uniquely connected individuals across the state of North Carolina despite age, culture, occupation and other backgrounds - our trails.
In centuries past, our trails were primarily used as methods of getting from one place to another. However, today we see trails from more exciting perspectives. Trails can be seen as a space for connecting to the outdoors, a way to get in shape and a means to connect to each other. In 2023, we encourage you to explore the trails and trail activities that we have to offer when you visit Rowan County during the NC Year of the Trail.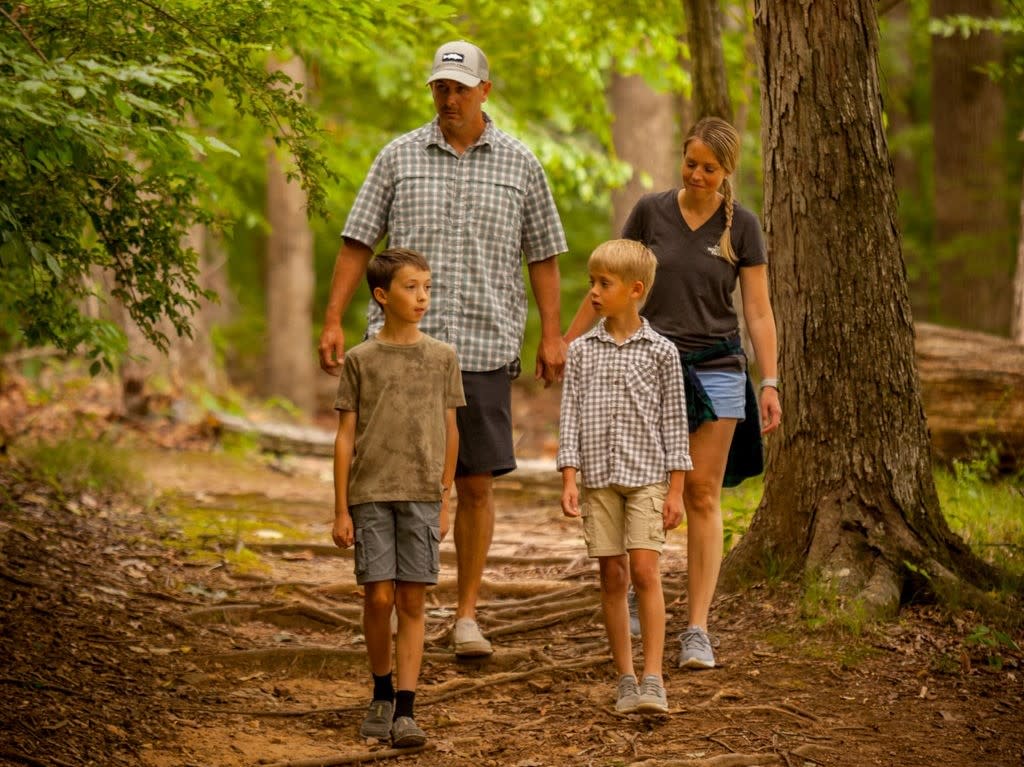 The Carolina Thread Trail is your regional network of connected greenways, trails and blueways that reaches 15 counties, 2 states and 2.9 million people. There are over 300 miles of trails and 170 miles of blueway open to the public – linking people to places, and communities to each other. The Thread Trail preserves our natural areas and is a place for recreation, transportation and conservation. Rowan County boasts 10 different portions of the Carolina Thread Trail we recommend checking out, including; Granite Lake Park Trail, Granite Civic Park Trail, Dan Nicholas Park Trail, Royal Giants Park Trail, Salisbury Greenway, Gold Hill Rail Trail, Ellis Park Trail, Salisbury Community Park Trail, Lake Corriher Wilderness Park Trail and Bakers Creek & 8th Street Greenway.
Yadkin River State Trail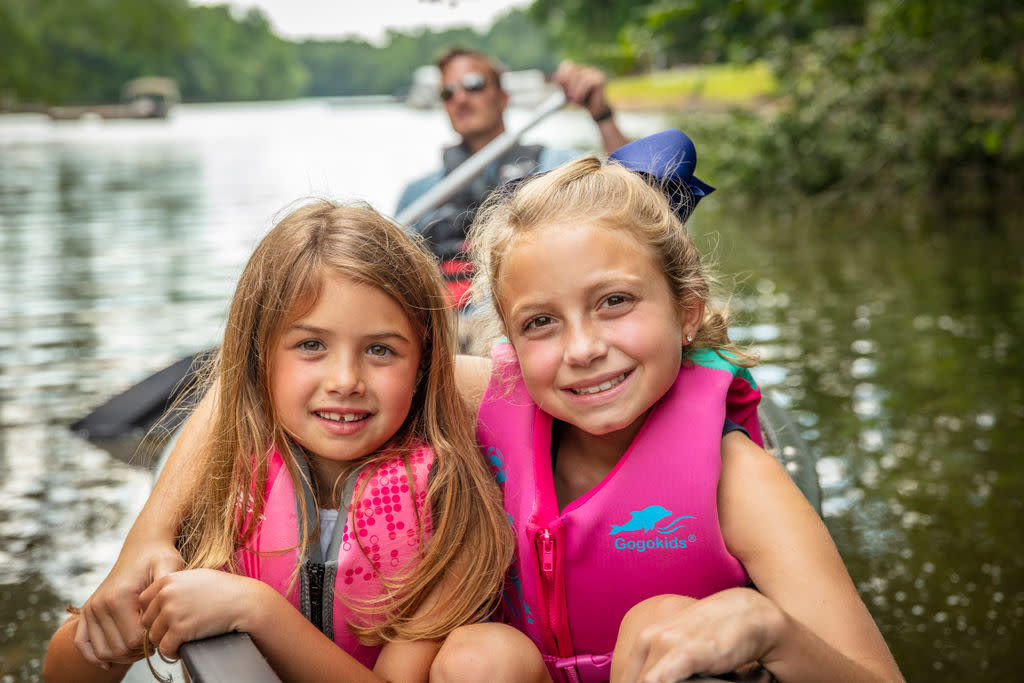 Beginning in the mountains of Blowing Rock and continuing southeast into Morrow Mountain State Park, the Yadkin River flows for over 360 miles of the state of North Carolina. This paddle trail makes up almost a third of Rowan County's county-line and acts as a meaningful point of connection to our neighbor, Davidson County. Flowing through our highly-loved, High Rock Lake - the northernmost of the Uwharrie Lakes - and welcoming the soon-to-be Spencer Yadkin River Park in March 2023, the Yadkin River Trail holds a special place in Rowan County's heart and offers a place where you and your family can connect to us and each other during your visit. The Yadkin River Trail is temporarily closed and is expected to open this fall. For updates, please visit this website.
This heritage destination trail spans six counties across North Carolina and serves a purpose of educating visitors about the NC Gold Rush and the significance it played in the history of the United States of America. In Rowan County, visitors can go to Gold Hill Mines Historic Park and explore the Gold Hill Rail Trail. This walking/driving tour explores sites including the Powder House, Gold Hill Pond, Gold Hill Jail and a primitive Chilean Ore Mill. Gold Hill is proud to be a vital partner in the development of the NC Gold Trail.
Rowan County Trail Events in 2023
Gold Hill Rail Trail History Hike - April 15
Storywalk Trails in Kannapolis, N.C. - Ongoing
"Let's Ride, Rowan" - Bike Month in Rowan County - May 2023
Salisbury's Annual Greenway 5k - July 15
Year of the Trail Celebration - September 30
More Rowan County Trail Adventures to Explore
Catawba Ecological Preserve Trail
Fred and Alice Stanback Educational and Nature Preserve
For more outdoor adventure and trail ideas for your next trip to Rowan County, check out our Things to Do: Outdoors & Sports and event calendar.
#VisitRowanCountyNC