There's no doubt about it - pickleball is the new fun way to stay in shape and have a good time with friends while doing it. In fact, it is the number one fastest growing sport in America, and as pickleball gets bigger, the more locations we are seeing pop up giving more people opportunities to participate - including a few in Rowan County. So grab your paddles and grab your friends, and visit a Rowan County pickleball court for some original fun.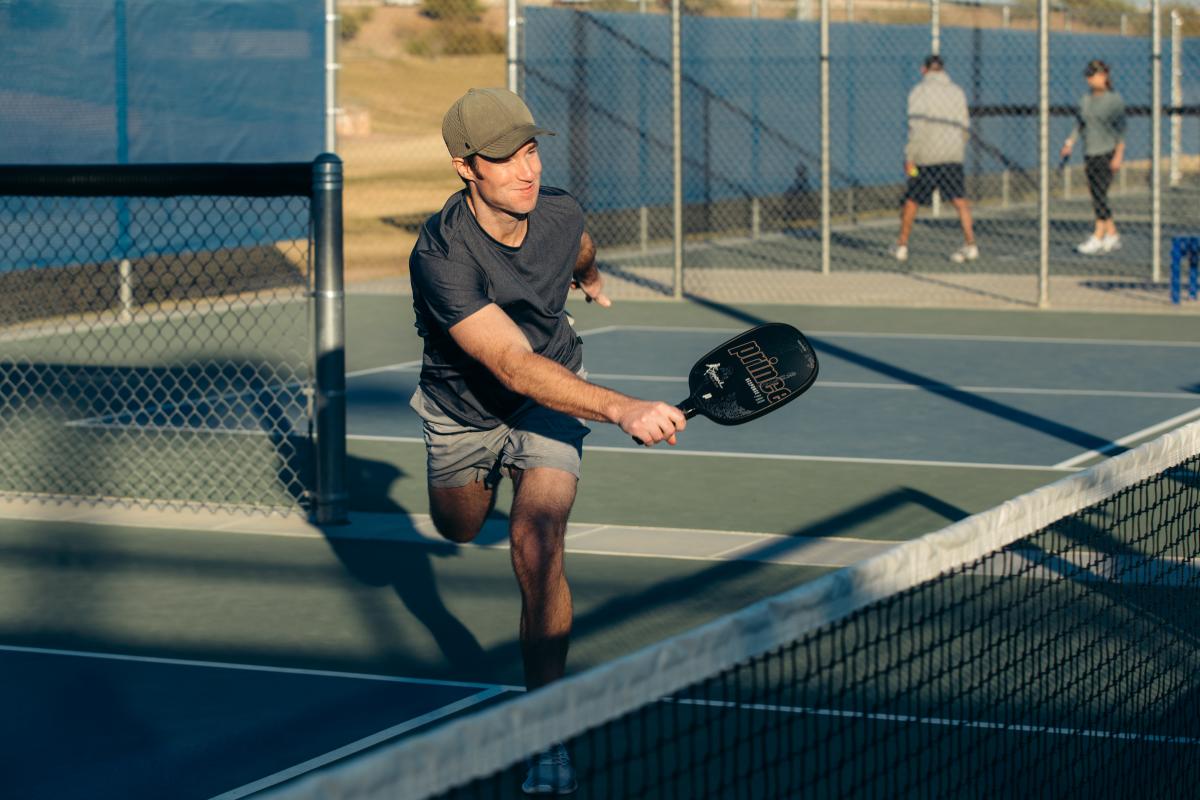 Where to Play Pickleball in Rowan County
Did you know North Carolina has the 4th highest number of pickleball courts in the United States? With 421+ locations in the state, Rowan County boasts 5 locations with multiple courts to choose from alone. Next time you're in our area, we recommend checking a few of them out!
6800 Bringle Ferry Rd, Salisbury, NC
First up on the list is Dan Nicholas Park. It's here where you'll find eight outdoor asphalt courts with permanent lines and nets that are free and open to the public. The facility also includes amenities like restrooms, water and lights.
333 W Miller St, Salisbury, NC, 28144
Salisbury City Park is one of the most popular places to play pickleball in the area. There are six outdoor asphalt courts dedicated to pickleball alone. Use of the courts is free and there are restrooms and lights available, as well.
828 W Jake Alexander Blvd, Salisbury, NC
Next up, we've got pickleball at the JF Hurley YMCA in Salisbury, N.C.. There are nine reservable, indoor wood courts with permanent lines and portable nets. While you're there, you'll have access to food, restrooms, water and wheelchair accessibility. Take note that a membership is required to play.
1400 W Bank St, Salisbury, NC
Hall Gymnasium is another great place to play pickleball in Salisbury, N.C.. There is one reservable, indoor court on property that is free and open to the public with permanent lines, portable nets and access to restrooms.
3541 Old Mocksville Road Salisbury, NC
Located two miles from Salisbury in the Ellis Cross Roads Community, Ellis Park offers 26 acres of indoor and outdoor recreational activities including free access to their pickleball courts - opening soon!
Looking for more information on all things pickleball related? Be sure to check out www.Pickleheads.com.
Find out more about pickleball in Rowan County on our Outdoor & Sports: Pickleball page.
#VisitRowanCountyNC