Cheers to Salisbury beer! Our local New Sarum Brewing Company brought home a gold medal from The Great American Beer Festival, a festival recognized around the world for brewing excellence. Among over 2,700 breweries and 3,800 beers, New Sarum's own Lemon Balm and Beet Hoppy Wheat won gold in the Herb and Spice Beer category. Only two other breweries in the hoppin' state of North Carolina received a gold medal, which the festival defines as those that are 'a world-class beer.'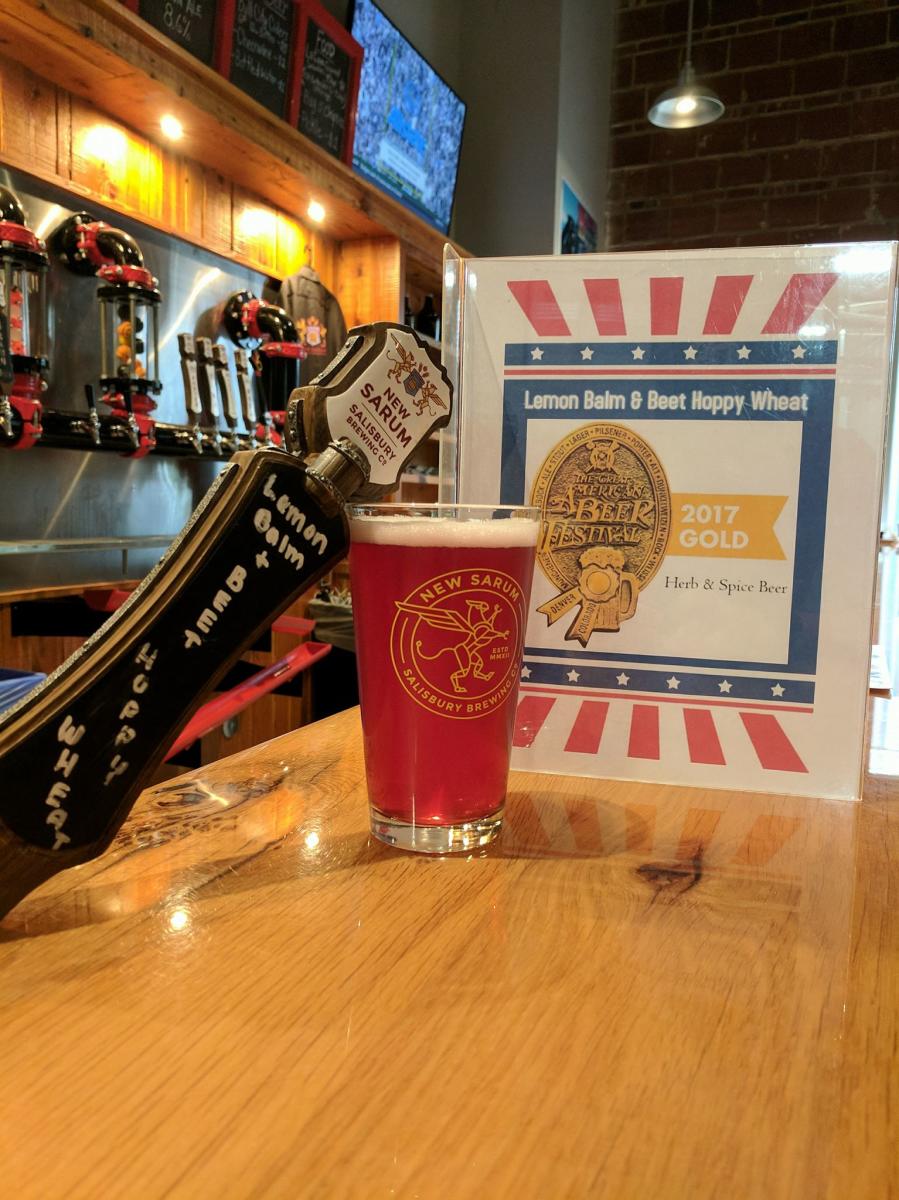 New Sarum Brewing Company was founded in 2012 and derives its name from the original settlement name of Salisbury's Sister City – Old Sarum, England. They pride themselves on the basic principle of creating great craft beer. Each recipe begins with a study of an individual style of beer, searching history for proved and tested methods of creating the foundation.  New Sarum uses this to find new ways of developing each beer's unique flavor. 

Stop by their tasting room Tuesday through Thursday from 4-9 p.m. or Friday through Sunday from 12-9 p.m. to get a taste of their award-winning liquid gold, or sample their other selections at bottle shops and restaurants around the region.