Fall weather has finally arrived in Rowan County, which means changing leaves! We know our outdoor enthusiasts can't wait to get outside and track down the most beautiful autumn colors. Fall foliage is expected to peak in our area in mid to late October, and we'd like to invite you to come see our leaves! Make a weekend staycation at one of our unique Airbnbs or treat yourself to a night of luxury in our hotels. We've made a list of the top 5 places in the county to take in the views of the season to help you plan your time in Rowan County.
---
1. Dunn's Mountain Park
Dunn's Mountain Park is a quiet place to escapes from the noise. A short hike, bird watching and changing leaves will leave your day well spent. This park covers more than 80 acres and offers a peaceful spot to take in the season and even have a picnic.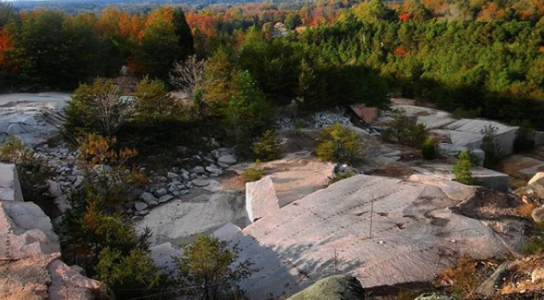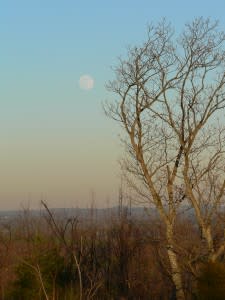 Photo by @latenightjiully on Instagram                                                                                           Photo by Three Rivers LandTrust
---
2. Spencer Woods
Spencer Woods is made up of Stanback Educational Forest and Park, a 42-acre park. It is an urban forest of beech and oak-hickory forest hiding in within the Town of Spencer. There is a 0.7 miles easy hiking loop for visitors of all ages. You'll be amazed at the gorgeous fall colors you can take in right in the middle of town!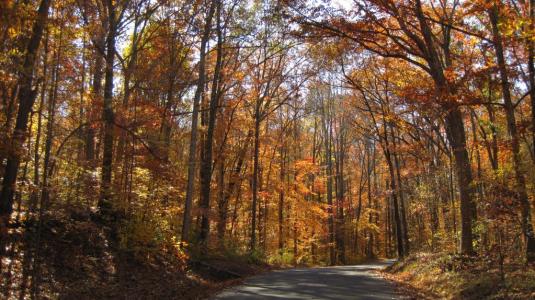 Photo by Three Rivers LandTrust
---
3. Eagle Point Nature Preserve
Eagle Point Nature Preserve consists of a variety of forest types with more than three miles of trails, including observation overlooks perfect for viewing the changing leaves. Along with a variety of plants and trees, you may also see bald eagles, barred owls, egrets, great blue herons, wild turkey and more! This park runs alongside High Rock Lake in Rowan County and also has canoe access, as well as more advanced hiking trails leaving to secluded coves.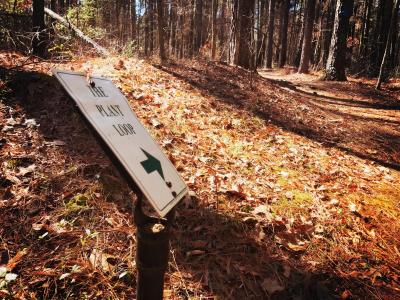 Photo by Three Rivers LandTrust
---
4. Catawba College Ecological Preserve
The Catawba College Ecological Preserve is located adjacent to the Catawba College campus. Their 189 acre preserve provides a beautiful show during the fall months. Fall ironweed plants are deep purple, and large expanses of Spanish needles exhibit yellow flowers, give an added beauty to the colorful fall foliage.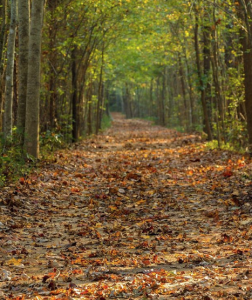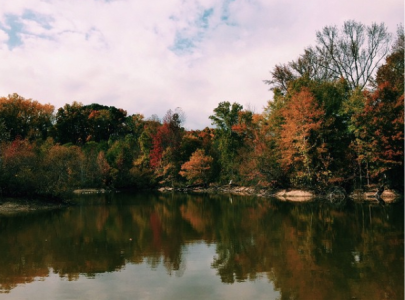 Photo by @christopherwderrick on Instagram  Photo by @maryfeola on Instagram
---
5. Dan Nicholas Park
Dan Nicholas Park is filled with activities for the family, with the main attraction in the fall being the leaves! Dan Nicholas is a gorgeous place to spend an afternoon taking in the season with a walk around the, a ride on a paddle boat, or a family game of mini golf.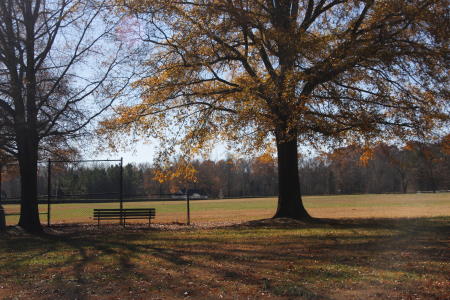 Photo by Trip Advisor
---
Bonus: Riles Creek
If you're looking for a bit of adventure with your leaves, take a canoe trip down Riles Creek at the Tuckertown Reservoir. We can't think of anything more beautiful than fall on the water. Check out this article from one of our friends about the great views at Riles Creek.
Photo by Crystal Cockman
---
We hope you'll make an adventure out of looking for fall colors in Rowan County! Share your original Rowan County fall photos with us by using #VisitRowanCounty. If you're looking for even more fun in Rowan County this fall, check out our website for family friendly things to do. We can't wait to see you!