With the holiday season in full swing, we hope you've made plans to visit Rowan County to participate in our extensive list of holiday activities! No matter where you're coming from, or which event you're headed to, we've got a coffee shop nearby!
We know that all good holiday cheer starts with proper caffeination. We've put together our best Rowan County coffee guide [holiday edition]. Check out our local one of a kind coffee shops throughout Rowan County and give their delicious holiday drinks a try!
THE HOLY GRIND COFFEE HOUSE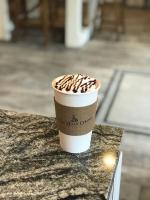 819 S. Main Street China Grove, NC 28203
RED VELVET MOCHA: The Holy Grind is serving up Red Velvet Moachas as their stand out specialty dessert drink this holiday season! This drink is perfect to put any age in the holiday spirit! Grab it as a caffeine boost, or as a special sweet treat! 
MEAN MUG COFFEE COMPANY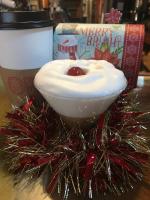 1024 S. Fulton Street Salisbury, NC 28144
WHITE CHRISTMAS LATTE: You're not the only one dreaming of a white Christmas, Mean Mug is too! They're wishing for snow and serving up their White Christmas Lattes now through December 21! The White Christmas Latte is a gingerbread latte complete with foam and a cherry. Grab one today to get in the holiday spirit!
EDITIONS COFFEE AND BOOKSTORE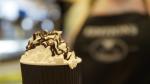 217 S. Main Street Kannapolis, NC 28021
FROSTY'S FAVORITE: Editions is serving up Frosty's Favorite! Coffee made with espresso and hot steamed milk, sweetened with Vanilla and Hazelnut and topped to perfection with whip cream, white chocolate drizzle and finished with a sprinkle of cinnamon. Frosty's Favorite can be served as a latte (hot or iced) or as a frappe.
FRENCH EXPRESS CHINA GROVE     
1610 US-29 China Grove, NC 28203
DIRTY SANTA: If you're on the naughty list this year, you don't have to worry. French Express has a drink that'll keep you company. Their Dirty Santa is an almond and peppermint blend, complete with whip cream!
KOCO JAVA COFFEE & ROASTERY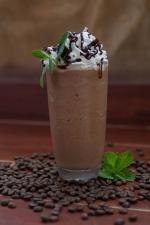 329 N. Main Street Salisbury, NC 28144
PEPPERMINT MOCHA FRAPPE: If you're hoping to get some peppermint twists in your stocking this year, then you'll love Koco Java's Peppermint Mocha Frappe. The perfect energy booster before a day spent with the kids, or maybe as an afternoon pick me up after spending the day with the kids!
We can't wait to see you in Rowan County! Don't forget to check out our complete list of holiday events happening this season! But first, coffee.