Things are starting to heat up this Memorial Day Weekend, lucky for us, the water attractions in Rowan County are opening their gates. Check out these 3 water attractions to help you keep cool this weekend and all summer long.
Blue Waters Pool: Blue Waters Pool is Rowan County's family-oriented pool complete with snack bar, snow cone shack, batting cages, an arcade, live music and endless fun. The pool is open Monday through Saturday 10 a.m. – 6 p.m. and Sunday 1 – 6 p.m. They offer general admission pricing: $10 per person, or $3 for anyone 37" tall and under. Blue Waters Pool is open weekends starting May 11, 2019 and daily starting June 7, 2019. They close for the season on August 11, 2019. Check out their website and Facebook page for additional information.
Dan Nicholas Park Water Plaza: It's no secret that Dan Nicholas is booming with family fun activities. They have paddle boats, Rowan Wildlife Adventures, a train, a carousel and more – but, did you know they also have a splash pad? Cool off at the Water Plaza at Dan Nicholas Park. The splash pad is one of the newest additions to the park, and also one of the most popular. The park is open daily from 9 a.m. – 5 p.m. Admission to the park and to the Water Plaza is free! The splash pad opens for the season on May 25, 2019. Visit their website and Facebook page for additional information.
Village Park Splash Pad: The Village Park Splash Pad is a fun place to cool down, as well as enjoy other activities. Village Park has their own Rotary Express Train, walking trails, concerts and more. The Splash Pad is open Monday-Saturday 10 a.m. to 7 p.m. and Sunday from noon-6 p.m. The Splash Pad opens on weekends on May 26, 2019 and will be open for the Memorial Day Holiday on May 28, 2019. The Splash Pad will open during the week on June 4, 2019. It will close for the season during the week on August 24, 2019, but will be open on weekends through September 9, 2019. Admission to the Splash Pad is $1.50 per person. Visit their website and Facebook Page for additional information.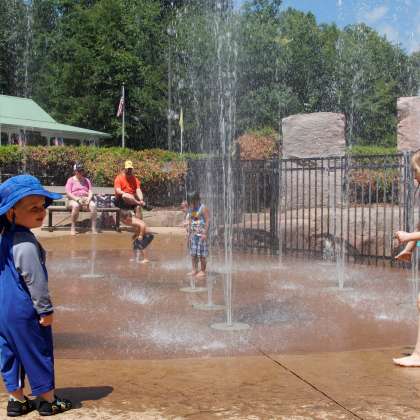 Water Attractions in Rowan County
Dan Nicholas Park Water Plaza
Photo by Rowan County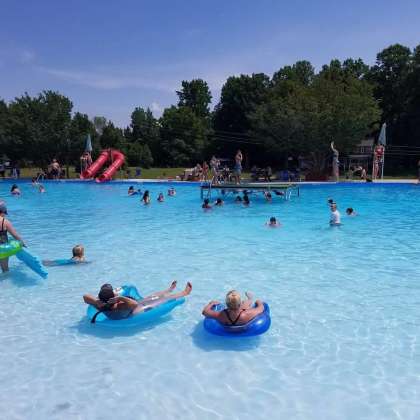 Water Attractions in Rowan County
Blue Waters Pool
Photo by Blue Waters Pool Facebook page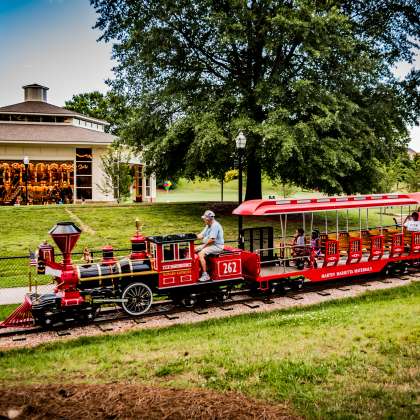 Water Attractions in Rowan County
Village Park
Photo by City of Kannapolis